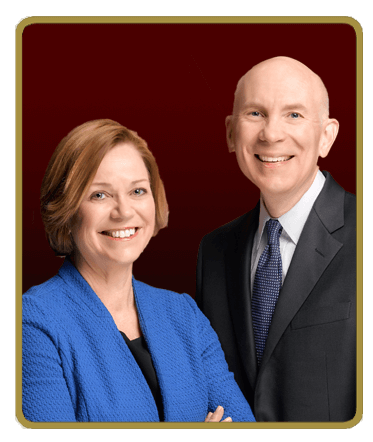 President and co-CEOs, C-SPAN
Susan Swain
Susan Swain is co-Chief Executive Officer and President of C-SPAN. Since March 2012, she and Rob Kennedy have shared responsibility for day-to-day operations, board relationships, and longterm strategy for the nonprofit public affairs network, seen in about 90 million cable and satellite homes.
At C-SPAN, Susan oversees programming for C-SPAN's three television channels, C-SPAN.org and C-SPAN Radio. She helped launch BookTV and American History TV–48 hour weekend blocks featuring non-fiction books and history and the network's traveling "Local Content Vehicles." She has been involved in the creation of numerous C-SPAN history series, such as American Presidents, The Lincoln-Douglas Debates, American Writers, The Contenders, and First Ladies. On the marketing side, Susan oversees press and social media efforts for C-SPAN, the traveling C-SPAN Bus, and led the publication of C-SPAN's ten books, including First Ladies (2015) and The Presidents (2019).
For thirty plus years, Susan has also been an on-air interviewer for C-SPAN. She has covered eight presidential elections and interviewed hundreds of members of Congress, policy experts, journalists, Supreme Court justices, and a few presidents and first ladies. She has been the on-air moderator for C-SPAN's major history series, most recently two seasons of Landmark Cases. Her on-air work has taken her to China, to Saudi Arabia during "Desert Storm" and onboard a nuclear submarine and an aircraft carrier.
Susan has spent much of her professional career at C-SPAN, beginning as a producer in the network's start-up days. Later positions included Vice President of Corporate Communications, Senior Vice President and more recently, Executive Vice President and co-COO. During that time she also spent 11 years as an independent director at The Talbots, Inc. Before joining C-SPAN, Susan worked for Raytheon Service Company in Cambridge, MA. Her first position was in marketing and PR for an international education company, Up with People. Susan got her start in broadcasting in college as a part-time reporter for the local CBS affiliate.
In 2017, she and Rob Kennedy were inducted together into the Broadcasting & Cable Hall of Fame. A two-time winner of the Vanguard Award, the cable industry's highest professional recognition, Susan has also been recognized by her industry as a CableTV Pioneer. She has served on numerous boards, including as a current board member and former chair of the National Press Foundation. A longtime member of the National Press Club, Susan was a founding board member of the Cable Television Public Affairs Association.
In 2016, Susan was elected to serve as an independent director of Discovery Inc., a global real-life television and digital content distributor.
Long interested in education, Susan launched the network's "C-SPANClassroom" effort, one of the cable industry's first outreach programs to middle and high schools; it now serves more than 40,000 teachers. She served for six years as a trustee of her alma mater, The University of Scranton (PA), which awarded her a BA in communications, magna cum laude and, later, an honorary doctorate. Recently, she co-chaired the advisory committee for the Brian Lamb School of Communication at Purdue University and remains involved with the school's programs.
A native of the Philadelphia area, Susan is a longtime resident of the northern Virginia suburbs of Washington, DC. She can be found on Twitter at @CSPANSusan
Rob Kennedy
Rob Kennedy was named C-SPAN's President and co-CEO in April 2012, a position he shares with his colleague Susan Swain. Together, they are responsible for strategy and operations at the nation's only public affairs cable television network. Prior to that, he served as C-SPAN's President and co-COO, and has been C-SPAN's top financial officer since 1987.
Rob has worked in the cable television industry his entire career. He brought to C-SPAN experience at both the corporate and system levels of cable television operations. In Rochester, NY, which was a Time, Inc. company, Rob was Vice President of Marketing and Programming. Earlier, he worked at the corporate offices of the Chicago-based Centel Cable Television Company.
Rob had an important role to play in C-SPAN's earliest days, when Jack Frazee, the CEO of Centel Cable tasked Rob with writing the first business plan for the start-up cable network. At the time, Mr. Frazee was serving as board chairman for C-SPAN, which is a public service created by the nation's cable television operating companies.
Rob is a native of Springfield, Illinois, Abraham Lincoln's hometown and the state capital, which gave Rob a lifelong interest in politics and history. He earned a B.S in Electrical Engineering from the University of Illinois and an MBA from the University of Chicago Booth School of Business, where he received a Distinguished Alumni Award in 2017. He has served on several university advisory boards and is currently a director of the University of Illinois Alumni Alliance.
Rob is active in the cable industry. He's a board member and Finance Committee Chair for the Emma Bowen Foundation, which creates mentoring opportunities for minority college students in cable, broadcast, and technology companies. He also serves as Vice Chair of the CTAM Education Foundation, sponsor of the highly-regarded Cable Executive Management Program at Harvard University.
In 2004, the National Cable and Telecommunications Association (NCTA) selected Rob and Susan Swain as winners of the Vanguard Award for Programmers, the industry's highest honor. In 2017, they were inducted into the Broadcasting and Cable Hall of Fame.
Rob and Cynthia Kennedy are Virginia residents and the parents of three children. Rob's other interests include distance running, cycling, and piano.