For nearly two decades, Light Reading has recognized the innovation in, and continued evolution of, the global communications industry with its Leading Light Awards.
Jana Henthorn, immediate past president of The Cable Center, interviewed editors Alan Breznick and Jeff Baumgartner about the innovative advances happening inside of companies and within our industry, intrapreneurial pacesetters, and emerging trends.
This article was originally published in The Cable Center's 2022 First Annual Intrapreneurship & Innovation Report.
---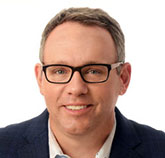 Jeff Baumgartner
Senior Editor
Light Reading
Veteran journalist Jeff Baumgartner is responsible for the day-to-day news coverage and analysis of the cable and video sectors. Baumgartner was named to the 2018 class of the Cable TV Pioneers, distinguished for his impeccable coverage and research in the industry.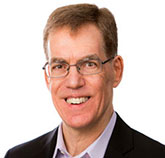 Alan Breznick
Cable Editor/Video Practice Leader
Light Reading
Alan Breznick has tracked the cable, broadband, and video markets for more than 20 years providing analyses and insights for the industry.