Since 1948, The Cable Industry has been a force for American innovation. Below you can peruse a brief history of the industry's most innovative achievements that millions of American consumers enjoy every day.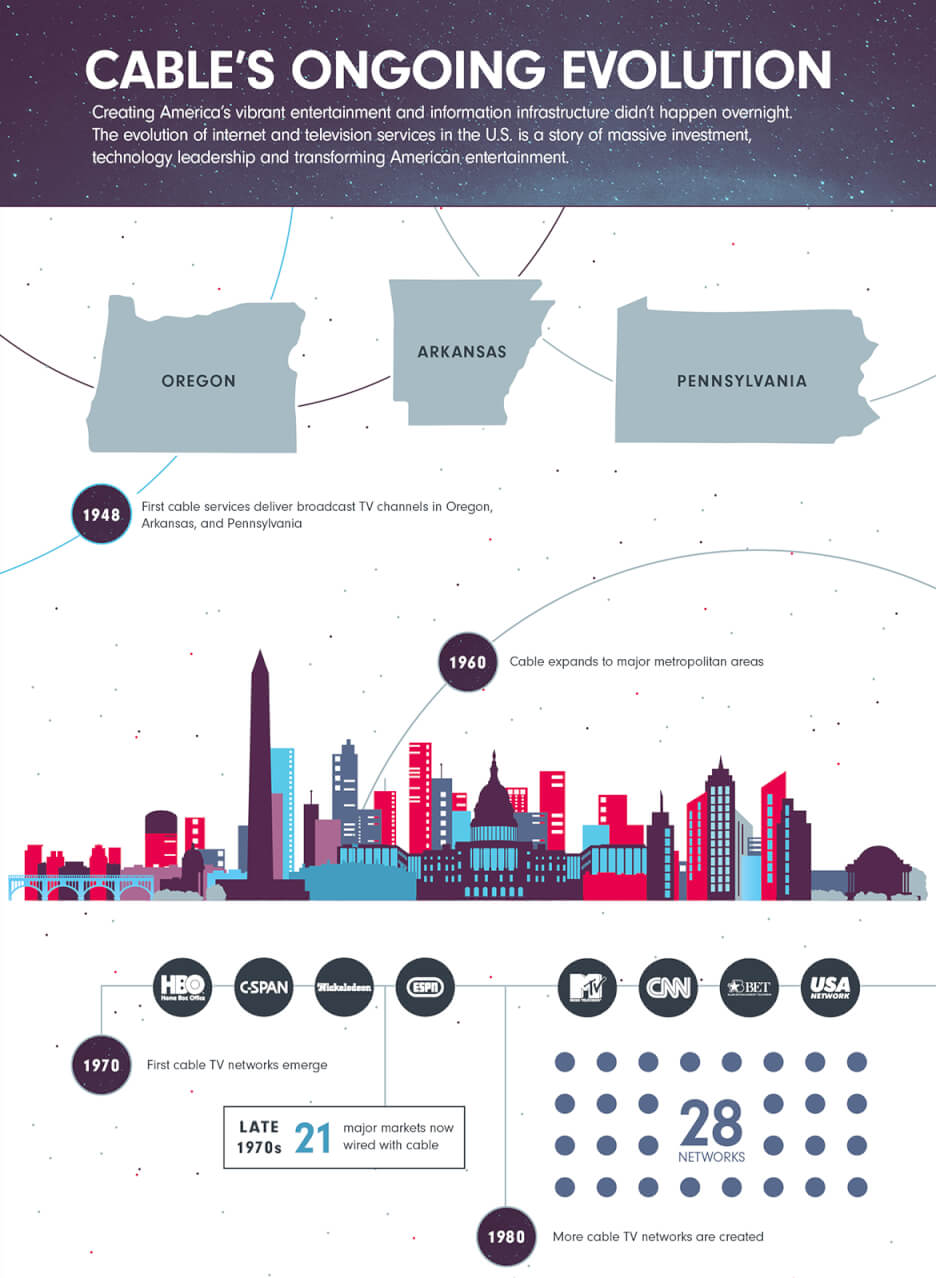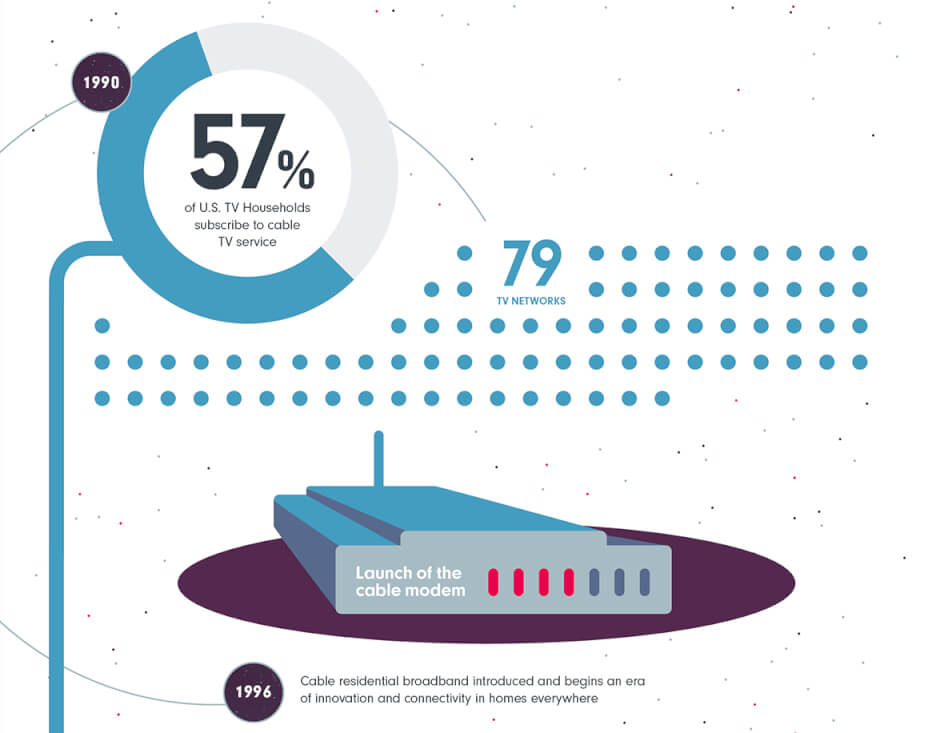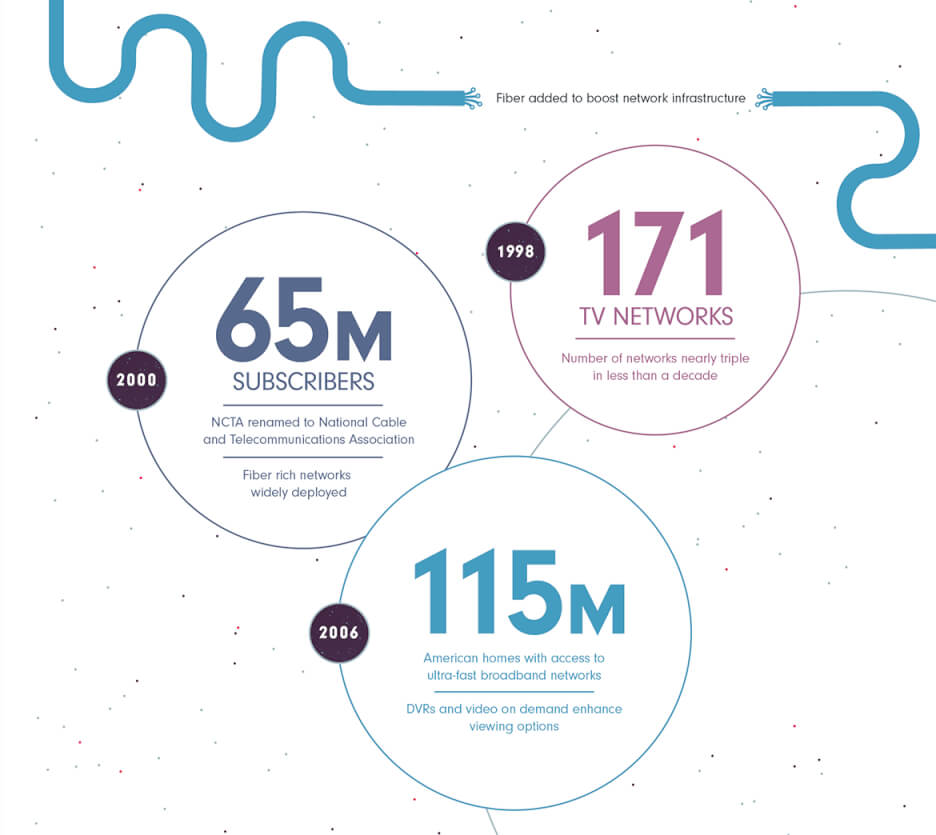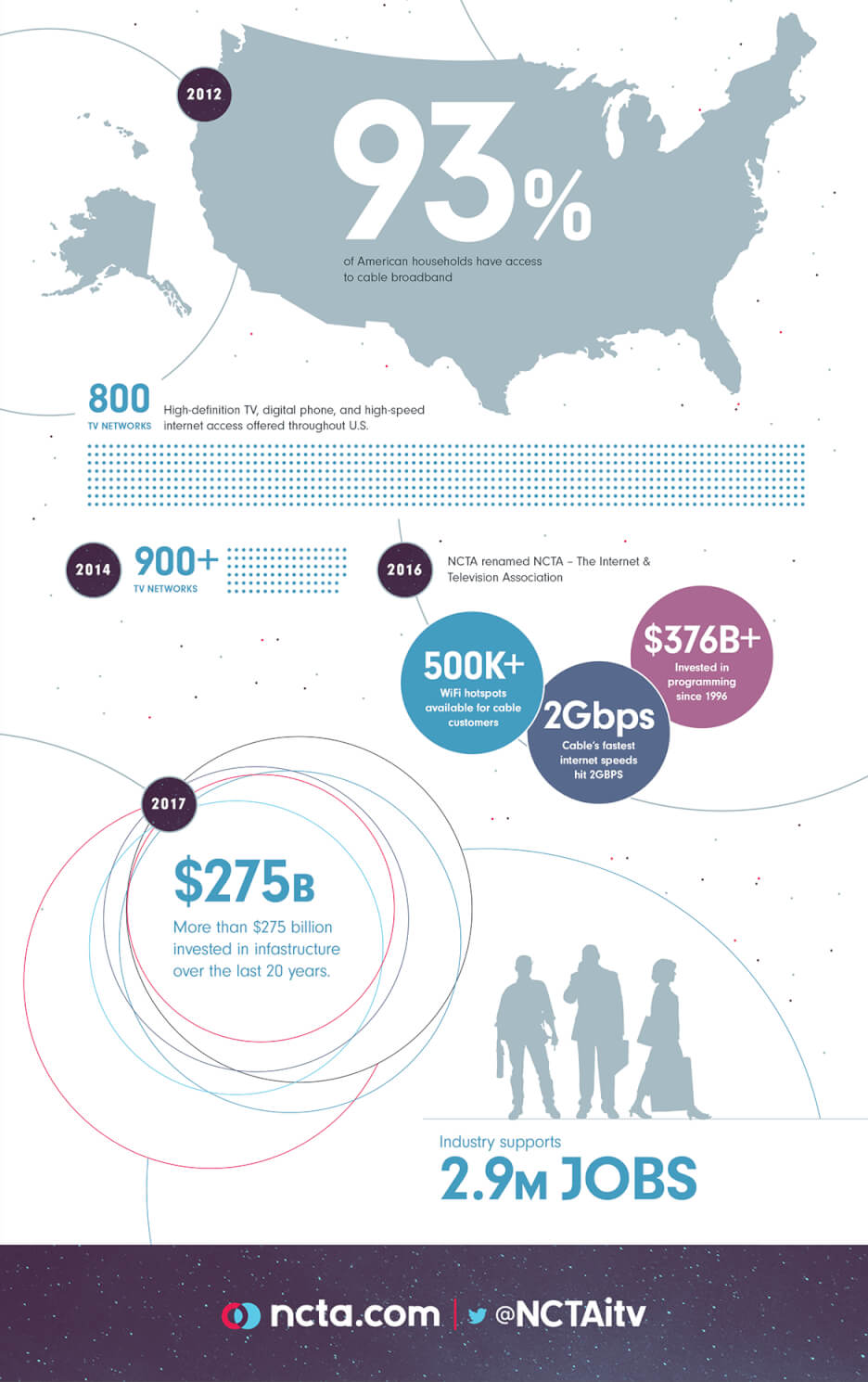 Beginning almost simultaneously in Arkansas, Oregon and Pennsylvania in 1948, cable originally brought distant over-the-air television signals from miles away to mountainous or geographically remote areas.
In the 1960s and 1970s, cable TV expanded into bigger cities and major metro areas. The 1970s also saw the launch of the first pay-TV network, Home Box Office (HBO), and what became known as the first "superstation," WTBS.
Investment in infrastructure and programming boomed during the 1980s when by the end of the decade, nearly 53 million households subscribed to cable, and cable program networks had increased from 28 in 1980 to 79 by 1989.
By the 1990s, the cable modem was introduced, making residential high-speed Internet access a reality in the U.S. The early 2000's saw the benefits of cable's massive investment to build high-capacity hybrid fiber-coax networks. Soon after, operators began delivering digital and HD video, high-speed Internet access, and two-way voice services to the home.
Today, cable provides video entertainment, Internet connectivity, and digital telephone service to millions of consumers. What began over a half century ago among a few visionary pioneers has led to the creation of approximately 800 programming networks viewed by over 93% of Americans.
Originally published at NCTA.org