In this Q&A, Diane Christman, President and CEO of The Cable Center, speaks with Michelle Ray, Executive Director of The Walter Kaitz Foundation, about the need for—and benefits of—different perspectives to power innovation inside the walls of an organization.
Michelle, it's difficult to have a conversation about Diversity, Equity, and Inclusion (DE&I) without hearing the term "intersectionality." What is it and why is it important?
Diversity is intricately tied to identity, and the term "intersectional diversity" reflects a shift in one's relationship with their own unique identity. For instance, within the last decade, we have seen the rise of pronouns and a fluidity that blurs the traditional binary approach to gender. The truth is that identity, like gender, is non-binary. Oftentimes, programs and initiatives are designed and implemented to serve a community who checks one specific demographic box. The world is becoming less black and white. Consequently, we must become more expansive in understanding the nuances of identity, both within our companies and within the larger marketplace. We must work intentionally to provide spaces to explore and appreciate intersectionality or we will risk missing valuable opportunities to create better solutions for our customers and higher employee engagement within our companies.
According to the Forbes Insights report "Global Diversity and Inclusion: Fostering Innovation Through a Diverse Workforce," the toy company Mattel leveraged their Employee Resource Groups (ERGs) to "define products that work for their regions or demographics." This practice promoted cultural sensitivity in product development as well as marketing, which "saved the company from making some embarrassing and potentially costly mistakes."
Mattel essentially created the opportunity to encourage different ERGs to collaborate based upon cultural ideation. The fact that different employees hailed from different cultural backgrounds, they were able to contribute to different ideas reflecting the diverse mosaic of their customers. While more traditional families have benefited from the insights of Black ERGs to create a new line of dolls targeted to Black children, they were also observant and nimble enough to recognize that the rise of interracial and non-traditional families were equally important. If a non-Black dad or a non-binary parent makes purchasing decisions about toys, then how important are their insights to product development?
The benefits of DE&I have been proven to include improving talent attraction and retention and strengthening an organization's competitive advantage. What additional benefits can be achieved in the workplace when companies broaden their lens of diversity?
In the Forbes Insights report, 96% of respondents agreed that "…a diverse and inclusive workforce brings the different perspectives that a company needs to power its innovation strategy." The opportunity remains to be determined about what additional benefits can be gained by continuing to innovate in our DE&I practices.
The greatest qualitative benefit of seeing ourselves and our colleagues through a more holistic, intersectional lens is that it promotes a sense of belonging, or at the very least, it makes people feel acknowledged (or seen). When we create work environments in which people feel valued, they are more inclined and motivated to add value to the organization. "At the end of the day, when you're creating an environment where people can come together and bring their own views and feel respected, competitively, your company will do much better," said Debbie Storey, senior vice president of talent development and chief diversity officer at AT&T.
What is the relationship between diversity and innovation in the connectivity industry?
One of the fundamentals of being in any business is to know your customers. The practice of intentionally looking for the nuances and, oftentimes, below the surface attributes that speak to the values, challenges, and motivations of customers provides the information that leads us to ask the right questions, to consider the pertinent opportunities, and to communicate the benefits of our products and services in a way that connects with people in a meaningful way. I believe this level of insight and understanding allows our companies to identify new market segments and target niches with solutions that make the customers feel as if "They get me!"
What really moves the innovation needle?
Oftentimes, the verb "drive" is used to describe the action associated with creating change and disruption in an industry ("Let's drive more innovation!"). When we consider that ideas are the seeds of innovation, we can begin to see that real shifts start with how we perceive challenges, opportunities, and the possibility of creating outcomes with both measurable and intangible benefits (i.e., improved brand reputation, customer satisfaction, client retention, employee engagement, and every CFOs favorite metric: the bottom line).
While a company's commitment to drive innovation is important, it must be combined with their willingness to explore ideas and perceptions through the lens of diversity. This goes beyond checking the traditional boxes of race, ethnicity, and gender. It's also recognizing the nuances of intersectional diversity and understanding the value of these perspectives. Diversity matters!
How do external and internal inclusion practices need to evolve to best serve employees and customers?
While I could provide a lengthy response, the truth is that our world changes rapidly and there are any number of factors that could make a specific aspect of inclusion a high priority. Instead, I offer this advice: Keep your finger on the pulse of what is happening in the world and be curious and compassionate enough to learn how the state of our socio-cultural environment is affecting your employees and your customers. Then, ask yourself what you can do to be part of the solution, so that employees and customers can feel like: "We're in this together."
Change is the only constant, and companies must continue to ideate and iterate on how to best leverage their inclusive workforces to make better products and experiences for their customers.
What does intersectionality have to do with innovation?
Every successful company understands their audiences deeply, and beyond the basic "tip of the iceberg" demographics like race, ethnicity, gender, and age. They also, over time, deepen their knowledge of their customers' interests, values, attitudes, and perceptions about topics that affect how they may interact with their products and services.
The same way that attributes like race, ethnicity, and gender alone do not inform the behaviors of customers and help companies understand how their products and services should evolve to serve them, defining "diversity" based on these high-level characteristics does not represent the lens through which employees view challenges, opportunities, progress, and successful transformation of solutions, products, and processes.
Why do we need more "and" and less "or" in DE&I conversations?
Diversity is not just about neat and concise labels: women, BIPOC, accessibility, LGBTQIA+, socio-economic background, cultural identity, immigration status, or any other descriptors that we may apply to an individual employee's or customer's sense of identity and lived experiences. It is the combination of elements that create unique perspectives from which new and different ways of thinking, being, doing business, and creating solutions can flow.
Inherent diversity, the demographic traits with which people are born, accounts for only 50% of the innovation equation. The other half is the acquired elements of one's identity (gained by culture and experiences). It is this combination of identity and perspective that will invariably foster innovation by "ensuring everyone is heard; making it safe to propose novel ideas; giving team members decision-making authority; sharing the credit for success; and implementing feedback from the team" (Harvard Business Review).
This article was originally published in The Cable Center's 2022 First Annual Intrapreneurship & Innovation Report.
---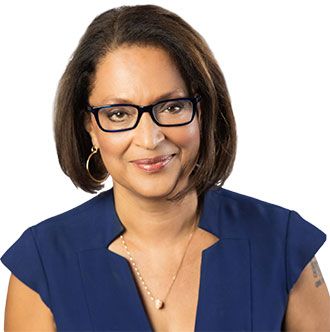 Michelle Ray
Executive Director
The Walter Kaitz Foundation
Michelle Ray is a leading advocate for diversity and inclusion in the media and entertainment industries. In her role, she manages the fundraising and distribution of Foundation funds in support of organizations and programs which champion industry-wide diversity initiatives. Michelle embodies intrapreneurial leadership and is a 2021 graduate of Leading with Agility at Intrapreneurship Academy.