CSG has always played a behind-the-scenes role in helping connect people to their friends, family, work colleagues, and the world. However, over the last two years, the pandemic has seen an increased value in connections for friendship, entertainment, education, and more, while reinforcing what being "purpose-driven" really means.
During this period, the work we do has become more critical than ever, often enabling the only connections people have had with one another. Collectively, the connectivity industry and partners like CSG have enabled millions of virtual happy hours, weddings, birthday parties, graduations, and killer workouts. We've powered people's escapes, offering them the ability to binge-watch their favorite shows, play their favorite games, and listen to their favorite music. And the connectivity that we provide has helped individuals stay informed and up-to-speed on what matters most to them.
That's not the only impact the pandemic has had.
While everyone in the technology space constantly talks about how COVID has accelerated digital transformation and highlighted the consumer's demands for seamless customer experiences, like that of the Amazons and Netflixes of the world, I believe it is the resulting employee transformation that will ultimately play the biggest role in the future. Capitalizing on these organizational strengths will ensure companies are ready for what comes next.
The global pandemic led our industry to be in the proverbial foxhole together. And that collective experience has left a lasting impact.
We have become a little more empathetic, compassionate, patient, and vulnerable. We have learned more about each other and our customers than we ever could have in a decade during the "normal times." We mastered being agile, flexible, and nimble. And we learned to listen to understand.
COVID got us out of our comfort zone and made us singularly focused. There was no playbook for this new reality. We had to learn together. We had to collaborate and communicate in new ways. We had to learn how to be comfortable being uncomfortable. This is where innovation begins, and this experience made it crystal clear that it's rarely a "top-down" exercise.
CSG works with leading global brands across the world. We help these companies acquire, engage, retain, and monetize their customer relationships. During the pandemic, as we worked side-by-side (virtually) with our clients, we saw a renewed spirit of originality that was similar to the early days of this industry's founding.
Our industry saw a broad and vast ecosystem flourish and prosper because each and every employee across all levels of our organizations put our end consumers' needs at the heart of their focus and decision-making process. Together, we more holistically aligned around a shared North Star: ensuring that we provide our end consumers with the best and "next best" experience. These past 18 months have further demonstrated the major role our employees play in our collective future and why I believe we can't overlook that the employee experience is critical to our ability to thrive in our "new normal."
CSG has been embracing the role our people play in helping create a better, more future-ready connected world by involving them in this process throughout our 40 years of existence. Our employees are not only faithful stewards of helping our clients solve tough problems, but they are also consumers of content, information, and entertainment. They apply their own experiences to help connectivity companies improve and grow.
Over the past couple of years, we have established cross-functional teams of CSGers who are working on those "moments of truth" that matter most to our clients and their end consumers. In the true spirit of intrapreneurship, each group is led by a domain expert and includes employees from across the various parts of the organization – and often our clients' organizations – breaking down silos and driving innovation and ownership deeper down and more broadly into the organization.
We believe now, more than ever, elevating our people to empower these critical touchpoints with our clients and giving them a platform for their voices to be heard – and collaboration to flourish – will enable the connectivity industry to continue to delight our collective end consumers. If the pandemic has taught us anything, it's that doubling down on this approach is what will ultimately drive innovation.
At CSG, we recently introduced a new mission statement: By channeling the power of all, we make ordinary customer experiences extraordinary.
This was borne out of listening to our clients and employees around the world. What we heard over and over again is that our clients value and depend upon people, their domain expertise, and their servant attitude to help them solve their toughest problems. Sure, our technology solutions process billions of transactions a day and rate and charge for billions of dollars for the world's leading services each year – but it is our people that have been and will continue to be our sustainable differentiator.
As a technology and solutions provider to one of the most dynamic and ever-changing industries in the world, we will benefit from the digital transformation taking place. However, I believe for this industry to survive and thrive, wholeheartedly embracing this employee transformation will power our success. Giving our team members a sense of purpose and empowerment, making it easy for them to do their jobs, and valuing them for the individual gifts they bring is a game changer. It drives innovation. It powers inspiration. And it empowers our people to make a positive impact.
This article was originally published in The Cable Center's 2022 First Annual Intrapreneurship & Innovation Report.
---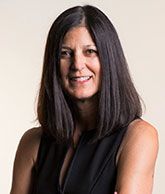 Liz Bauer
Chief Marketing & Customer Officer
CSG
Liz Bauer is passionate about developing business builders, thought leaders, and difference makers who succeed through relationship-building, collaboration, diverse ideas, and continuous learning. She takes an innovative approach to problem-solving and developing strategic programs that deliver differentiated, disruptive ideas and campaigns.
The Cable Center invests in creating a vibrant community for resource and idea sharing. We value collaboration with industry leaders like Liz who elevate the people at the heart of our connectivity ecosystem.