Our unique courses are transforming the industry, and our success would not be possible without our community–all of you. Thank you for your continued support and partnership as we build leaders and innovators, paving the way for the future of our evolving industry. Together, we will continue to push boundaries and accelerate innovation to shape what's next.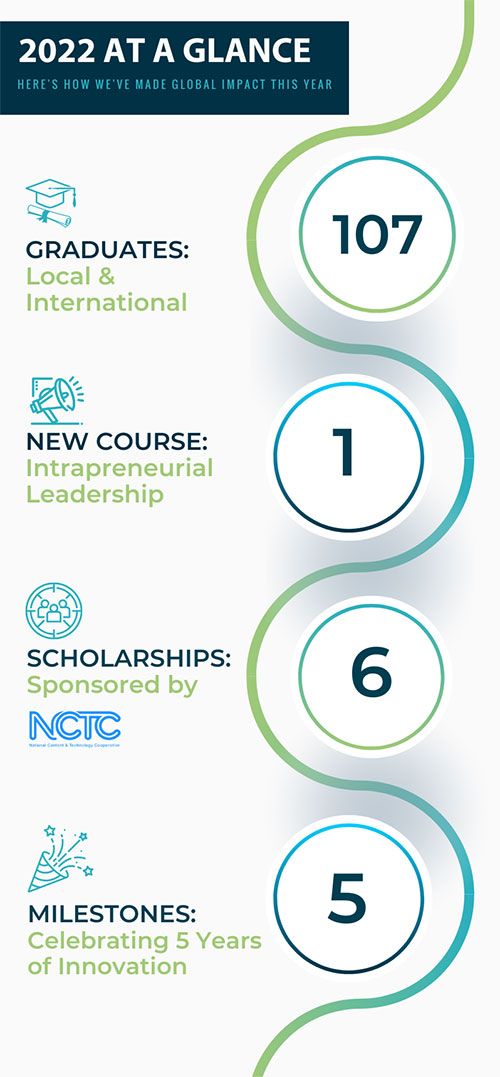 Make 2023 the year your leaders and teams level up!
Discover the Intrapreneurship Academy and how we can partner so organizations like yours can accelerate innovation and business success in the new year.