Innovation is at the Heart of Most Companies.
No matter how successful we already are, we all work to encourage and nurture innovation.
I believe strongly that innovation has to be embedded into the culture of every role. As each individual performs their job function, we should be thinking of how we can automate, create, reinvent, and move us forward to lead tomorrow, not just today. As lovely as it sounds, it's not that easy—we are all busy with our business deliverables. So how does real intrapreneurship happen? Creating a culture of internal innovation requires a company to enable empowerment, in an environment where new ideas can be tested, with an acceptance of failure and nimbleness. We have spent years honing management skills, but intrapreneurship is less about managing, and more about embracing the new and unknown. I don't separate internal and external innovation. The magic is to embrace both, staying current with external innovation and constantly pursuing internal innovation. The most successful companies I have worked with understand the concept of 'big needs small and small needs big' to describe the special partnerships with well-established businesses and startups.
There are several environmental changes that every company can embrace to encourage innovation –
creating small teams, allowing them to address their challenges without having to endlessly coordinate and obtain consensus,
having API-first driven technology cultures that can interoperate while promoting individual creativity,
enabling continuous product management, development, and integration—these are a continuous cycle,
allowing a fail-fast mentality instead of having to plan to a 99% success rate, which may take time a company doesn't have in order to be first and best, and
ensuring the right people with the right culture are in the right jobs, meaning that drive and diversity of thought may sometimes be valued more than formal education. These are a sampling of important work environments that innovative people can thrive in.
In 2000, the top five Fortune companies were General Motors, Wal-Mart, Exxon, Ford, and General Electric. In 2022, they were Walmart, Amazon, Apple, CVS Health, and United Health Group. Between 2000 and 2020, 52% of Fortune 500 companies were removed from the list due to bankruptcy, acquisition, or ceasing to exist. Progress will happen with or without us, and tenure in the S&P 500 has continued to shrink. Therefore, the constant reinvention of products and services is critical.
We have come so far from cable television to leaders in streaming, broadband, wireless, business services, and more. I look forward to being a part of what's next. As I work daily with startups all over the world, it's wonderful to see the close partnerships companies in our industry have with startups that can help create the next amazing service or innovation.
"Innovation has to be embedded into the culture of every role."
This article was originally published in 2023 Second Annual Intrapreneurship & Innovation Report.
---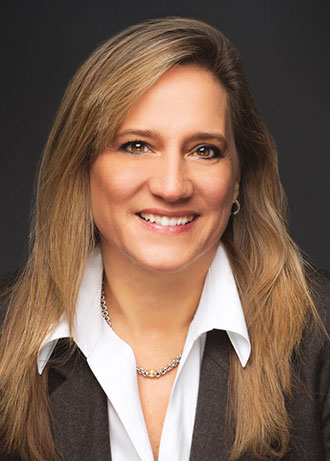 Yvette Kanouff
Partner
JC2 Ventures
Yvette Kanouff is a partner at JC2 Ventures, a modern VC firm helping disruptive startups using digital technology to grow and scale. Among her numerous industry honors, Yvette is an Emmy® Award-winning engineering and technology pioneer. Her story—in her own words—is part of The Cable Center Hauser Oral History Project.