In today's marketplace, customer experience (CX) is a pivotal element to a company's success, with data to suggest that it is even more important than product or service offerings. Brands must continuously evolve and improve the customer experience, cement the loyalty of current customers, and attract a new demographic of consumers to remain competitive. Senior Fellows at The Cable Center expand on the business imperative of using innovation to solve CX challenges.
What do Gortex, Michael Jordan, and nutmeg have in common? On the surface, they couldn't be more different – a fabric enhancer, a professional basketball player, and an ancient spice. As disparate as they are, they share an important characteristic: they are "performance enhancers." Gortex improves fabrics; Michael Jordan improved the performance of his teammates; and nutmeg has been enhancing food flavor since the 4th century. Without these performance enhancers, their respective products (clothing, the Chicago Bulls basketball team, various food items) were good. But, the performance enhancers took them to another level of excellence. Multiple reasons explain companies' successes or failures. But most companies that have struggled heavily, or failed, in recent years, were not able to adapt to consumer trends or technology. Blockbuster, Polaroid, Borders, and Kodak are just a few examples. Uber and Lyft took on the entire taxi service industry. Amazon took on the entire retail sector. These are in-your-face examples of the importance of company culture and how it deals with innovation. For most companies, adopting the CX business paradigm requires a complete change in company culture. Why? The CX paradigm requires giving up the way most companies operate: "make and sell" has to be replaced by "customer first."
Further, the idea that experiences are more valued than products and price is a direct confrontation to the way most businesses operate. It's not easy to accept that customers value how they are treated more than they value the actual product. And, product discounts don't matter much if customers aren't treated well. What good is a discount on a product/service from a company that is difficult to deal with? Company culture shifts are tough. You have to overcome decades of, "this is the way we've always done it," "that will never work here," and "that will cost too much." You have to overcome company silos. You have to overcome short-term thinking. You have to change company-focused policies and processes. You have to take risks.
As challenging as these culture shifts can be, the CX paradigm has become an integral part of business strategy throughout the world. Further, various studies have demonstrated the financial payoff of CX. For example, data reported in Firms of Endearment show the companies that deliver experience excellence to all stakeholder groups, including customers, delivered a 1,026% financial return – far exceeding the S&P 500 return and even the Good to Great companies studied in Jim Collins' work. But, all companies aren't effective at delivering CX excellence. A Bain study showed that while 80% of CEOs believe their company delivers good customer service, only 8% of customers agreed with them. And, in a 2020 study, The Wall Street Journal reported that 66% of consumers said they had experienced a problem with a product or service, up from 56% in 2017. Clearly, CX needs a "performance enhancer." We see the intrapreneur as the CX performance enhancer. The intrapreneur is agile, embraces risk-taking, commits to ideas, looks for ways to innovate, works well with others, and communicates effectively. The intrapreneur makes the team better because of their skill set (idea generation, motivation, and commitment). Intrapreneurs are the Gortex, Michael Jordan, and nutmeg of CX. Implementing world-class CX requires multiple changes within a company. Look at the companies that are on top of the various CX rankings: it's clear that their operations are built around a customer-centric mindset. USAA, Southwest Airlines, Wegman's, Costco, and Charles Schwab are regularly listed at the top of the various CX rankings. When you are a customer of any of these companies, you feel and experience their embracing of the CX paradigm. How have these companies reached the top of the CX rankings?
Here are four ways intrapreneurship enhances CX and business operations.

This article was originally published in The Cable Center's 2022 First Annual Intrapreneurship & Innovation Report.
---
Charles H. Patti, Ph.D.
Senior Fellow
Syndeo Institute at The Cable Center
Charles H. Patti, Ph.D. is a consultant and workshop leader to companies in varied sectors, including Aetna Insurance, Gannett, McDonald's, New Zealand Telecom, Otis, Siemens, and Texas Instruments.
Ron R. Rizzuto, Ph.D.
Senior Fellow
Syndeo Institute at The Cable Center
Ron R. Rizzuto, Ph.D. has a successful track record of consulting to clients including CableLabs, Chevron, Cox Communications, First Data Corporation, Liberty Global, Price Waterhouse Coopers, Qwest, and Time Warner Cable.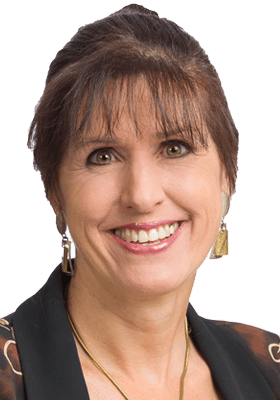 Maria M. van Dessel, Ph.D.
Senior Fellow
Syndeo Institute at The Cable Center
Maria M. van Dessel, Ph.D. is a University Research Scholar focused on advancing the understanding and application of CX, CX performance metrics, and training and development in CX across various industries.