According to the U.S. Bureau of Labor Statistics, four million Americans quit their jobs in July 2021, and this trend continues. Management professor Anthony KloThe Great Resignation is hitting companies in the media/telecom/technology industry especially hard, according to Ian Cook, HR strategist. In tech, resignations increased by 4.5%. Even more concerning, resignation rates are highest among mid-career employees between the ages of 30 and 45.
These are a company's future leaders, and the hollowing out of mid-level talent is potentially devastating. As companies contemplate a return to business-as-usual, they must actively give employees a reason to stay.
Here are three ideas for stopping The Great Resignation in its tracks.
1. Embrace a culture of work-life integration
Before the pandemic, people juggled each component of their lives separately. After experiencing the flexibility of work from home, workers want to be available to children, exercise, see a doctor, throw in a load of laundry AND work in a way that integrates, rather than separates, these tasks.
Companies that try to put the flexibility genie back into the bottle are bound to lose their best people to those that support it.
2. Empower your leaders
As work processes normalize, organizations that resist the temptation to regain tighter control will reap the most benefits. A recent Forbes study examined data from more than 7,000 employees. Those who felt a low level of empowerment also reported low engagement, whereas those with a high level of empowerment experienced the opposite. And as we know, engagement correlates to retention.
3. Invest in your high performers
According to LinkedIn's 2018 Workforce Learning Report, 94% of employees would stay at a company longer if it invested in their careers. Investing in developing leaders creates a win-win situation for organizations. Companies win when their rising leaders possess the skills to not only adapt to change but to also capitalize from it. Employees win when they gain the skills to innovate, and the confidence to lead change.
In my work leading Intrapreneurship Academy at The Cable Center over the last four years, I've seen how rising leaders in the telecom/media/tech industry – the middle managers currently most at risk of resigning – graduate our courses possessing the skills, confidence, and commitment to make a difference in their organizations.
The Great Resignation has already begun. It is incumbent on our industry partners to take steps to retain top talent.
---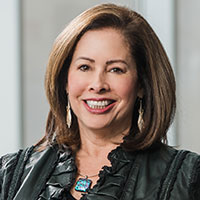 Janice Silver
VP Intrapreneurship Academy
The Cable Center
In her work leading IA, Janice Silver is passionate about amplifying intrapreneurship, advancing innovation, and creating lasting impact in our fast-changing industry. Learn more about IA at www.intrapreneurshipacademy.org.