In every organization, thousands of new business ideas are waiting to be unlocked. If well supported, these could lead to major improvements of existing products or services and business models, or to launching new ones altogether. The simple nature of process allows everyone to come to the table, reducing artificial barriers often created through complex processes, terminology, and hierarchy. These four examples demonstrate successful integration of programs at market-leading brands: IKEA, Swisscom, Nestlé, and Bayer.
Co-Creation at IKEA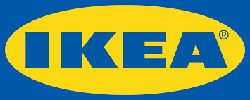 Big-box retailers have been hit especially hard by the global pandemic. For the global Innovation & Co-Creation teams at IKEA, the solution was to bring all employees – from the retail floor to the Service and Global Headquarters – into the ideation and innovation process.
Rallying employees to this new way of thinking is challenging. Focused on day-to-day tasks, they may not see beyond the short-term. IKEA realized that innovation requires not only a new process or tools, but also a shift in mindset. Making a shift is not possible overnight. IKEA continuously rolls out activities and communication programs, nudging employees to turn a set of tasks into behaviors, and behaviors into habits.
The roll-out also matters. Rather than building complex activities or using complex language, IKEA keeps it simple. The goal: to understand consumer needs, pain points, and aspirations. Tools such as "Stinky Fish" and "IDOARRT" allow everyone, across every level of the organization, to work together in a safe environment.
Kickbox at Swisscom

With more than 19,000 employees in Switzerland and Italy, Swisscom is a major force in central Europe. To involve its employees in innovation – feeling the pulse of both the current and future generations – Swisscom launched an intrapreneurship program building on Adobe's original Kickbox. Swisscom applied generally known innovation concepts in a unique and productive way:
Everything starts with the idea submission. Using the online platform, every employee can submit an idea 24 hours a day.
Raw ideas move into the validation phase where idea owners prove the value and business case of their idea.
Validated ideas are then piloted. Teams find a sponsor, get a budget, and develop an MVP (Minimum Viable Product).
Finally, the best ideas become GoldBoxes. They get implemented and become a part of Swisscom.
Unlike typical innovation programs, most ideas get validated with scalable resources to help every employee succeed. The ability to reward ideas – even those that don't become GoldBoxes – has played a major role in shifting the culture towards embracing innovation.
InGenius at Nestlé

How does a 150-year-old company – the largest food and beverage corporation in the world – continue to innovate? By leveraging the collective power of its more than 352,000 employees through a program called Nestlé InGenius.
The idea behind InGenius is that innovation can come from anywhere and is in everyone's best interest. A supportive digital platform enables Nestlé to design solutions around the ideas and insights coming directly from the people with their ears on the ground and working most closely on the resulting solutions.
Through InGenius, Nestlé has narrowed down 7,000+ ideas to 180 prototypes, which have ended up in 84 MVP pilots to date. The projects coming out of that process have ranged from an ocean container tracker that automatically anticipates supply chain delays, to customer speech analytics designed to improve marketing and customer support. In the pandemic, the COVID19 hack challenge generated 96 ideas to improve virtual collaboration, improve exercise for sedentary work-from-home employees, and more.
Innovation Agenda at Bayer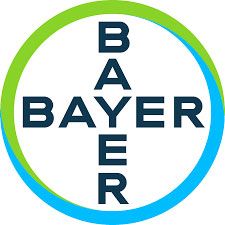 How do you expand a company culture focused on efficiency and control, and where innovation is traditionally relegated to R&D? At Bayer, the answer is everyone can contribute.
The first steps for Bayer were to identify ideal outcomes and define desired behaviors to enable those outcomes. The final step was to identify blocks to cultural shifts towards innovation. Think of slow decision-making, risk avoidance, a short-term focus, a silo mentality, lack of digital and innovation skills, and a heavily-regulated environment. Bayer then built an internal innovation ecosystem with the employee at the center with these three levers:
An internal resource and crowdsourcing platform for its 40,000 visitors to submit ideas and collaborate with colleagues across the globe.
An innovation network of more than 1,000 employees and leaders to promote the platform inside the company and to provide mentorship and coaching.
An intrapreneurship program with about 500 employees to apply the Lean Startup methodology to ideas relevant within the scope of Bayer.
Bayer learned it is key for innovation and business leaders to work with HR when driving a transformation. Additionally, they found having local leaders in the driver's seat means faster results across subcultures.
This article was originally published in The Cable Center's 2022 First Annual Intrapreneurship & Innovation Report.
---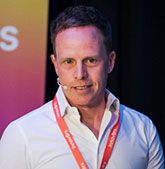 Hans Balmaekers
Chief
Innov8rs
Hans Balmaekers leads Innov8rs, a global community for corporate innovation. Since 2011, Innov8rs has hosted more than 25 conferences in innovation hubs around the world. From San Francisco to Sydney, participants actively connect, collaborate, and share knowledge to improve the innovation outcomes at their organizations. The Cable Center collaborates with Hans on perspectives and practices from organizations outside of our ecosystem to reinforce the value and business case for intrapreneurship.