Founder and Chairman, Cablevision Systems Corp., 2000 Cable Hall of Fame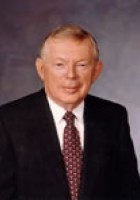 It was clear that if were going to succeed in Manhattan, we needed to provide the subscriber with content, with programming, that they were then unable to receive from broadcast television.
Charles "Chuck" Dolan was born on October 16, 1926 in Cleveland, Ohio. The son of an inventor, he served in the U.S. Air Force and studied at John Carroll University before blazing a trail in telecommunications. His earliest professional endeavors focused on the packaging, marketing and syndication of sports and industrial films.
Working together with his wife in their Cleveland home in the late 1950s, Mr. Dolan edited and produced short film reels of sports events for syndication to television stations. Selling the business, he joined the acquiring firm and moved to New York. Shortly afterwards, he and a business partner bought out the company's owner and formed Sterling Movies USA, which distributed industrial films to targeted audiences, usually groups gathered at convention hotels.
Sterling became the launch pad for Mr. Dolan's groundbreaking business idea of connecting New York City hotels with desired content originating from one location. This new distribution method enabled Mr. Dolan to deliver a range of content offerings to the lodging establishments. One such service was Teleguide, which allowed hotels in the city to receive local information of interest to conventioneers.
It was while wiring a hotel to pick up the Teleguide signal that Mr. Dolan recognized that the same method could be used to bring cable television to individual homes in New York, where tall buildings provided obstacles to satellite signals. In 1964, Mr. Dolan approached the city with his idea. The following year, he was awarded a franchise to wire the lower half of Manhattan — so began Sterling Manhattan Cable.
Knowing that his fledgling cable service needed more customers to lure more funding, in 1968, Mr. Dolan struck an unprecedented deal with Madison Square Garden to carry the New York Knicks and Rangers play-offs exclusively on cable for $24,000. This would be the first of many local programming offerings created by Charles Dolan.
Building on this content coup, Mr. Dolan moved forward with his next programming venture, The Green Channel. This "Macy's of television," as Mr. Dolan liked to call it, was a service that would provide targeted, commercial-free sports and movie programming to those consumers willing to pay for it. To make this dream a reality, Mr. Dolan convinced Time Inc. to provide him with the money to start the new service, which was re-christened Home Box Office and launched in 1972.
The partnership with Time Inc. ended a year later when the company exercised its buy-out option, and Mr. Dolan used the money he received to purchase a 1,500-customer cable system on Long Island: Cablevision Systems Corporation was born.
Throughout the 1970s and 1980s, Mr. Dolan divided his energy between franchising battles, and new network and programming launches. In 1986, he took Cablevision public.
Today, Cablevision Systems Corporation is one of the nation's leading telecommunications, media and entertainment companies. Its portfolio of operations ranges from digital voice service, high-speed Internet access and robust digital cable television packages to championship professional sports teams, world-renowned entertainment venues (including Madison Square Garden and Radio City Music Hall), and regional and national television program networks. Central to Cablevision's mission is a commitment to enrich customers' lives by providing the greatest possible choice of entertainment, sports, information, digital and telecommunications services utilizing state-of-the-art technology.