Sportscaster, ESPN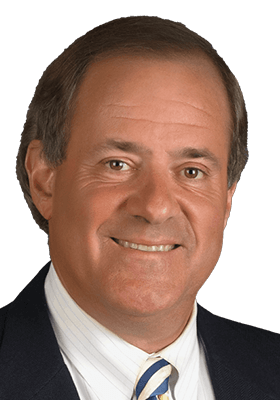 In October 1979 – one month after its inception – ESPN hired a little known 24-year-old sports anchor named Chris Berman. Over the past three and a half decades, Berman has become one of America's most respected, popular, and in many ways, most beloved sportscasters of his era. A legend in the industry, Berman has also been recognized by the Pro Football Hall of Fame, his peers and countless other organizations for his exceptional contributions to sports broadcasting. With his trademark combination of genuine enthusiasm, knowledge and wit, he has come to embody ESPN in its dedication to entertaining and informing sports fans across the country. He is best known for his signature delivery of highlights in every sport, most notably on NFL Sundays.
Six times the versatile Berman has been selected the National Sportscaster of the Year by the members of the National Sportscasters and Sportswriters Association. Berman, who in 1989 became the first cable sportscaster to win the award, ranks second among sportscasters in winning this award from the NSSA. Berman and his various shows have won 10 Emmy Awards and 12 CableACEs. In 2010, he received the distinguished Pete Rozelle Radio-Television Award from the Pro Football Hall of Fame for his longtime contributions to radio and TV in professional football.
Berman graduated from Brown University in 1977 with a Bachelor of Arts degree in history. He resides in his native Connecticut with his wife, Kathy. They have two grown children, Meredith and Doug.