President and CEO, Douglas Communications Corp, 2007 Cable Hall of Fame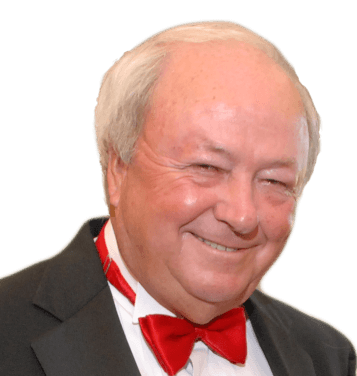 Mr. Dittrick is President and CEO of Douglas Communications Corporation II (DCCII), which he founded in 1986 to acquire and operate cable television companies with an emphasis in the area of cable television. DCCII currently provides consulting services in the communications and chemicals fields.
He has been active in the cable television field since 1966 and served as Chairman of the National Cable Television Association from 1979 to 1981. In 1982, he was named Executive of the Year by Cable Television Business magazine. In 1984, he received the Vanguard Award for outstanding contributions to the cable television industry.
A 1955 graduate of Ohio Wesleyan University, he has remained active at the University. He was a director of the Alumni Association for 10 years and served 2 years as President. In 1991, he was elected to the Board of Trustees and served as Vice Chair, then Chairman of the Board for 4 years. In 1993 he received the Alumni Award and was inducted into the Founders Circle in 1998.
He is a member of Phi Gamma Delta and served as an Archon Councilor, Vice President and, in 1996-1998, he was Archon President. He was elected to the Phi Gamma Delta Educational Foundation in 2002 and served as President of the Foundation from 2004-2006.
Mr. Dittrick recently completed six years as a member of the American Red Cross Board of Governors. He was Chairman of the Bergen-Hudson Chapter and also Chair of the New Jersey State Service Council.
He has served as President of the Northeast Region, Boy Scouts of America, from 2003 to 2006. He was Chairman of the Ridgewood-Glen Rock Council and has received the Silver Buffalo, Silver Antelope and Silver Beaver Awards. He currently is a member of the National Executive Board of the Boy Scouts of America.
He is currently Chairman of the Board of Theo's Work, an orphanage in Haiti with over 550 boys and schools for over 1400 youth in the area of Les Cayes, Haiti.
He is the Chairman of the Board of the Valley Health System and from 1997-2001 he was Chairman of The Valley Hospital Board of Trustees. He served on the Ridgewood Board of Education from 1979-1988 and was President for five of those years. From 1979-1992 he was on the Board of Family Counseling Service. He has served as an Elder in the Community Church of Upper Ridgewood. He has also served as President of the local Rotary Club and was on the Board of the New Jersey Aviation Hall of Fame.
Mr. Dittrick is currently or has served as a Director of Vornado Operating Company, Fleet Bank, N.A., DTC Communications Inc., and Atlantic Specialty Chemical Company.
He is married to the former Barbara Slocum and they reside in Ridgewood, New Jersey. They have three daughters, all married and nine grandchildren.