Former President, Warner Cable Communications, 2011 Cable Hall of Fame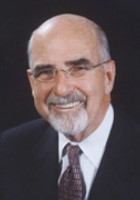 A veteran of the entertainment and telecommunications industries, Jim Gray has served as President of Warner Cable, Vice Chairman of Time Warner Cable and eventually Chief Executive Officer (CEO) of PRIMESTAR.
Mr. Gray began his career in the cable industry at Warner Cable, serving for 18 years in various operating positions. His major accomplishments for Warner Cable included the successful franchising efforts in major metropolitan cities throughout the 1970's, as well as the marketing of the "Qube" interactive Cable System during the late 1970's. Mr. Gray was appointed President of Warner Cable in 1986, playing key roles in both the growth of Warner Cable and the eventual merger with the American Television and Communications Corporation, which led to the formation of Time Warner Cable in 1992 and 1993. He served as Vice Chairman of Time Warner Cable from 1992 until 1994.
In 1995, Mr. Gray was named Chairman of PRIMESTAR, a joint venture of the cable industry. He maintained overall management responsibility of PRIMESTAR's direct broadcast satellite (DBS) business, providing strategic direction to guide the company in the highly competitive DBS industry. Mr. Gray led PRIMESTAR to become the nation's second largest distributor of mini-dish satellite television entertainment, building a base of nearly 2 million subscribers by year-end 1997. He also directed the company through its 1997 national expansion to 160 channels, the largest upgrade a telecommunications company had ever undertaken.
Active within the industry, Mr. Gray has served on the boards of several telecommunications companies and associations, including the National Cable Television Association and Turner Broadcasting System. He has acted as Chairman of the Executive Committee as well as Director of C-SPAN, in addition to serving as a Director of E! Entertainment Television, Cable in the Classroom and the Walter Kaitz Foundation. Mr. Gray was also the Chairman of Challenge 2000, a fundraising organization for adult literacy efforts in Central Ohio.
Mr. Gray earned his bachelor's degree in business administration from Kent State University and his Master's of Business Administration from State University of New York at Buffalo. He resides in Naples, Florida with his wife, Ronnie. Mr. Gray has a son, Michael D. Gray, a daughter, Lesley A. Bailey and two grandchildren, Conner and Brooke Bailey.