Founder and CEO, Carlsen Resources, Inc., 2012 Cable Hall of Fame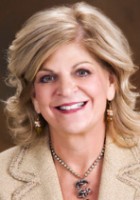 As Founder and CEO of the cable industry's leading executive search firm for 23 years and a 32-year cable veteran, Ann Rallis Carlsen's impact has been profound. With more than 2,000 executives placed in senior positions, Carlsen Resources is recognized for helping to shape the cable industry by building its leadership ranks in all key areas. Ann is a respected thought leader on the 21st century workplace, a passionate advocate of diversity, and a mentor, confidant, and advisor to leaders in every facet of the cable industry.
Ann's career began in 1980 in sales and marketing with United Cable, followed by executive positions at Cardiff Publishing's Cable Television Business Magazine and at Business Venture Investments. She realized her calling for executive search as vice president of Winston Management Group. In 1989 she founded Future Sense, Inc., which later became Carlsen Resources, Inc.
Ann's industry honors include:
NCTA Distinguished Vanguard Award for Leadership, the organization's most prestigious award
WICT Woman of the Year
NAMIC L. Patrick Mellon Award for her role as the architect of NAMIC's successful mentorship program
WICT Rita Ellix Accolade, for personal and professional excellence and committed mentoring of women
Ann also served as President of the national WICT organization and as Chair of the WICT Foundation. She was a key member of NAMIC's board for the better part of a decade , and served on national committees for CTAM and NCTA.
Ann is a graduate of the University of Colorado. She lives in Grand Junction, Colorado with her husband and three children.