Executive Vice President, Programming, Time Warner Cable, 2014 Cable Hall of Fame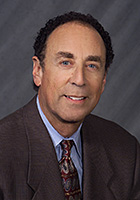 In 2007, the cable industry lost one of its leading programming pioneers when Fred Dressler, who after 30 years had retired from Time Warner Cable the previous year as executive vice president of programming, succumbed to pancreatic cancer. Dressler joined ATC in 1976 from a Denver broadcast television station at the urging of company co-founder and industry legend Bill Daniels. He started out managing cable systems for ATC, then moved to company headquarters in Denver, where he made a name for himself in programming.
Dressler was known as a tough negotiator and consistent critic of rising programming costs, especially in sports programming. He also championed unique content and niche programming during the 20 years he headed TWC's programming operations. He was a founder of E! Entertainment, Sun Sports Network in Florida, SportsNet New York, and the In-Demand Network. In addition, Dressler constantly advocated new ways of delivering video content to consumers and prompted Time Warner Cable to speed its introduction of video on demand, DVRs and high-definition programming.
"Fred's reputation as a fierce negotiation was always tempered by his humor or sense of fairness," CEO Glenn Britt said in a note to employees following news of Dressler's death. "His legacy will be felt for many years, not just in our programming department, but through-out our organization."