President & Chief Executive Officer, Comcast Corp., 2006 Cable Hall of Fame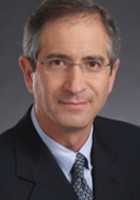 I think I've taken away that the entrepreneurial spirit of this industry is what it's all about. Something good comes out of something bad. If life is about taking a swing every once in a while, even if you make a mistake, usually something good comes from that experience.
Brian L. Roberts is Chairman and CEO of Comcast Corporation, the nation's leading provider of cable, entertainment and communications products and services. Under his leadership, Comcast has grown into a Fortune 100 company with 21.4 million customers and 80,000 employees. Comcast's content networks and investments include E! Entertainment Television, Style Network, The Golf Channel, OLN, G4, AZN Television, PBS KIDS Sprout, TV One and four regional Comcast SportsNets. The Company also has a majority ownership in Comcast-Spectator, whose major holdings include the Philadelphia Flyers NHL hockey team, the Philadelphia 76ers NBA basketball team and two large multipurpose arenas in Philadelphia.
Mr. Roberts is Chairman of the Board of Directors of the National Cable & Telecommunications Association (NCTA) and previously served as Chairman of NCTA from 1995 to 1996, when the landmark deregulatory 1996 Telecommunications Act became law.
Mr. Roberts has won numerous business and industry honors for his leadership. Institutional Investor magazine named him its top vote-getter three years straight (2004-2006) in the Cable & Satellite category of their America's Best CEOs annual survey; and also named Comcast as one of America's Most Shareholder-Friendly Companies in 2006. He was the recipient of the 2004 Humanitarian Award from the Simon Wiesenthal Center and was the 2002 Walter Kaitz Foundation Honoree of the Year for his commitment to diversity in the cable industry. The Police Athletic League of Philadelphia honored Mr. Roberts with its 2002 award for his commitment to youth programs and community partnerships.
Mr. Roberts is a board member of The Bank of New York. He co-chaired the 2003 Resource Development Campaign for the United Way of Southeastern Pennsylvania and co-chaired Philadelphia 2000, the nonpartisan host committee for the 2000 Republican National Convention. An All-American in squash, he earned a gold medal with the U.S. squash team in 2005 and silver medals at the 1981, 1985 and 1997 Maccabiah Games in Israel.
Mr. Roberts, 47, received his BS from the Wharton School of Finance of the University of Pennsylvania. He and his wife, Aileen, live in Philadelphia with their three children.