Chief Operating Officer, TCI, Retired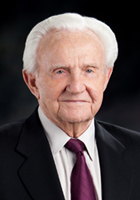 J.C. Sparkman joined cable equipment manufacturer Jerrold Electronics in 1959. Ten years later, he joined the operations department at Tele-Communications Inc., when the company served 56,000 cable subscribers. During his 26 years with TCI, he oversaw cable operations, construction of new networks and expansion of existing networks as the company grew through acquisition. For several years during Sparkman's tenure, TCI doubled in size every 18 months. He was named Executive Vice President and Chief Operating Officer in 1987, serving in these positions until 1995. He was a member of the TCI board of directors from 1996-1999. By then, TCI was the nation's largest cable MSO, serving 18.5 million customers.
In 1999, Sparkman co-founded Broadband Services, Inc., a provider of asset management, logistics, installation and repair services for telecommunications service providers and equipment manufacturers. He served as Co-CEO and Chairman of the company's board until 2003.
Sparkman has held numerous board positions within the cable industry. He currently serves on the boards of Shaw Communications, Liberty Global PLC, and Universal Electronics, Inc. He previously held board positions with On Command Corporation; TSX Corporation; Liberty Media International, Inc.; Comcast Cable Holdings LLC; UnitedGlobalCOM, Inc.; DMX Inc.; and United Video Satellite Group.