Executive Vice President, Engineering (Retired)
Cox Communications, Inc.
2014 Cable Hall of Fame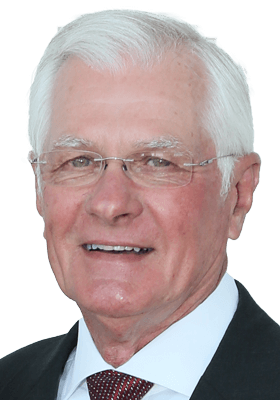 Alex Best has been associated with the cable industry for close to 50 years. Alex presently serves on the board of the Arris Group, Inc.
Prior to joining the Arris board, Alex served as Executive Vice President of Engineering for Cox Communications Inc. During his 15 years with Cox, Alex was responsible for network and technology strategy, network monitoring, product evaluation, and purchasing. Under his technical leadership, the company launched high speed internet service in 1996 and digital video service in 1997.  Alex was also instrumental in launching cable telephony in 1997, making Cox the first cable company to enter the residential telephone business. As a result, Cox was first to offer the "triple play bundle" of video, voice, and data over a broadband network.
Alex's career in the cable industry began when he joined Scientific Atlanta as a design engineer in 1966.  His first design was a solid state headend channel processor, the first such device in the industry that did not use vacuum tubes.  A complete line of headend products followed, and in 1975, Alex was promoted to engineering manager. When he left to join Cox in 1986, he held the position of Principal Engineer.
Alex received the Vanguard Award for Development in 1977 and was inducted into the Cable Television Pioneers in 1991. In 1992, he was selected by the Southern Cable Television Association to receive the Polly Dunn Award and in 2001, the President's Award.  In 1994, he was inducted into the SCTE's Hall of Fame. CED Magazine recognized Alex as "Man of the Year" in 1998.
Alex attended Augusta State University and later the Georgia Institute of Technology where he received a Bachelor's degree in 1964 and a Masters in 1966, both in Electrical Engineering.  In 1980 he attended the PMD program at Harvard.
Alex and his wife, Joyce, have two sons, Bryant and Michael, a daughter-in-law, Jan, and two granddaughters, Rachel and Laura.