Former CEO, HBO, 2005 Cable Hall of Fame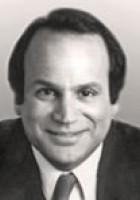 I was anxious to be, if you will, on the front lines a little bit more and HBO seemed like a promising, if not struggling situation, and there was something about it… there was something about HBO that really caught my fancy, that maybe there was an opportunity here to define what it would be.
Michael Fuchs was named chairman and chief executive officer of HBO in October of 1984. He joined HBO in 1976 with the assignment to develop its original cable programming, the first of such programming for the fledgling cable industry. Under his leadership, HBO became the largest and most successful pay-television company in the world. HBO International, developed under Mr. Fuchs, has interests in HBO services throughout the world, including Asia, Latin America and Eastern Europe.
Mr. Fuchs pioneered HBO's original programming, which was the first original programming on cable. This original fare transformed HBO from primarily a cablecaster of movies after their theatrical release, to a network noted for the breadth and quality of its original programming.
In May of 1995, Mr. Fuchs added the chairmanship of the Warner Music Group to his portfolio, becoming responsible for the overall management of HBO and Warner Music Group for the world's leading entertainment conglomerate, Time Warner, Inc. Mr. Fuchs left Time Warner in November 1995 and has been an active investor and consultant, primarily in the media area, since then.
Mr. Fuchs has received many honors, including induction into the Broadcasting & Cable Magazine Hall of Fame (1994), The National Academy of Cable Programming Governors Award (1994), The Milton Petrie Award from The National Victim Center (1992), The Simon Wiesenthal Center's Distinguished Service Award (1989), The National Alzheimer's Association Rita Hayworth Award (1989), The National Cable Television Association's Vanguard Award for Programming Excellence (1988), The Simon Wiesenthal Center's Humanitarian Award (1996), Union College's Nott Medal for Distinguished Alumni (1995), and the People For the American Way's Spirit of Liberty Award (1996).
Mr. Fuchs came to HBO in 1976 following an 18-month association with the New York office of the William Morris Agency. Previously, he worked as a specialist in entertainment law, serving as an associate with two New York City law firms.
Mr. Fuchs holds a B.A. degree in political science from Union College in Schenectady, New York and earned a J.D. from New York University Law School.
A native New Yorker, he resides in Manhattan and has two children.