President and CEO, A&E Television Networks, 2010 Cable Hall of Fame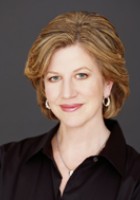 Abbe Raven is President and Chief Executive Officer of A+E Networks (AETN), encompassing A+E Network®, HISTORY™, Lifetime, Lifetime Movie Network , BIO™, History International™, Lifetime Real Women, Military History Channel™, HISTORY en español™, Crime & Investigation Network™, Lifetime Digital, AETN International and AETN Consumer Products. AETN channels and branded programming reach more than 250 million households in over 140 countries. In March 2005 Ms. Raven became President and CEO of A&E Television Networks, which acquired the Lifetime brands in September 2009. During her tenure at AETN, Ms. Raven has been honored for building some of the most prominent and highly valued cable networks and for standing at the forefront of numerous industry-wide initiatives. Over the last eight years, she was named to The Hollywood Reporter's Women in Entertainment Power 100 list and Cable World's Top 50 Most Influential Women in Cable. She received the Vanguard Award for Distinguished Leadership from the National Cable Television Association for her years of leadership in the cable industry in April 2005. In May of 2007, Ms. Raven received the prestigious Preserve America Presidential Award from First Lady Laura Bush at a White House ceremony for HISTORY's longstanding commitment to historic preservation. In October 2009, Ms. Raven was inducted into the Broadcasting and Cable Hall of Fame.
Prior to her current position, Ms. Raven was President of A&E Network, and before that Executive Vice President and General Manager, A+E Network and The Biography Channel. Ms. Raven spearheaded the revitalization of A&E, launching it back into a top ten network. Under her leadership, A&E Network created a new crop of buzz-worthy real-life programming, which led to double-digit growth in the network's target demographic, a reduction of the network's median age by almost 20 years, and a record 24 Emmy® nominations.
Previous to A+E Network, Ms. Raven was Executive Vice President and General Manager, The History Channel. Under her direction, The History Channel grew into a leading cable network and won several prestigious awards, including an Emmy Award and two George Foster Peabody Awards for outstanding documentary programming. Ms Raven was the original architect of The History Channel's programming schedule.
Ms. Raven serves on the Executive Committee of Board of Directors of the NCTA, the NAMIC Foundation and the CTAM Educational Foundation. She was recently appointed to the advisory board of Smithsonian's National Museum of American History. In 2007 Ms. Raven was selected as an honoree of Paley Center's "She Made It" in recognition of her leadership and achievements in the world of cable television. In 2005 she was elected a Director of the International Academy of Television Arts and Sciences. Ms. Raven is also Co-Chair of Cable in the Classroom.