President & CEO Emeritus, A & E TV Network, 2005 Cable Hall of Fame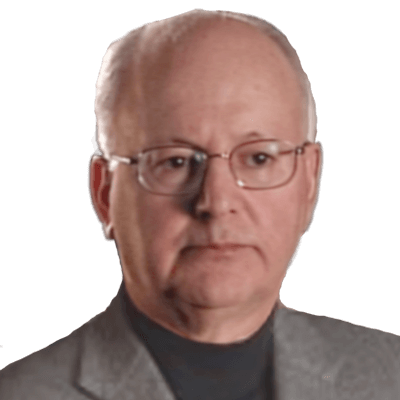 If you look at the (cable) industry, it's everything from home shopping over here to the printed word over here, and I think it's only limited by the imagination of the people that work in the industry.
Nick Davatzes was named Chief Executive Officer Emeritus of A&E Television Networks (AETN) in April 2005. Previously, Mr. Davatzes was President and Chief Executive Officer of AETN from December 1983 to April 2005, encompassing A&E Network, The History Channel®, The Biography Channel®, History InternationalTM, The Military History ChannelTM,The History Channel en españolTM, Crime & Investigation NetworkTM, AETN International and AETN Consumer Products. In November 2006, President George W. Bush presented Davatzes with the National Humanities Medal in recognition of his contributions to the humanities. In July 2006 he was inducted into the Phi Kappa Tau Hall of Fame. In October 2005, the Cable Center inducted Mr. Davatzes into the Cable Television Hall of Fame Class of 2005 honoring his significant contributions to the cable telecommunications industry. In June 2003, Davatzes received the 2003 Vanguard Award for Distinguished Leadership from the National Cable Television Association and in December 2003 celebrated his 20-year anniversary at the helm of the company. During his tenure at AETN, Davatzes has been honored by his industry peers for building some of the most prominent and highly valued cable networks and for his strong support of the cable industry's public-policy and public-affairs objectives.
In February 1984, Davatzes' guidance and leadership launched A&E Network, which is now available in more than 90 million Nielsen homes in the United States. A&E Network brings viewers the Art of Entertainment through a unique combination of three genres – The Art of Biography, The Art of Documentary, and The Art of Drama. A brand synonymous with excellence in television, A&E Network offers a diverse mix of programming ranging from critically acclaimed original series and movies, to innovative documentaries – to the Emmy Award-winning BIOGRAPHY® series – to dramatic specials, feature film presentations, and contemporary performances. In 2004, under Davatzes stewardship, A&E Network experienced double digit growth in it's target demographics adults 25-54 and was honored with the most Primetime Emmy nominations (24) for a basic cable network.
In January 1995, Davatzes founded The History Channel®, which now boasts more than 140 million subscribers worldwide, with 88 million Nielsen subscribers in the United States. The History Channel®, devoted to fulfilling America's passion for history, was honored in 1998 with two George Foster Peabody Awards, and received the 1999 Governors Award from The Academy of Television Arts & Sciences for the network's Save Our History® campaign. In 2004, The History Channel® had unprecedented double-digit growth in a key demographic men 25-54 and was honored with 5 News and Documentary Emmy Awards and 11 nominations, the most for any basic cable network.
In 1996, Davatzes developed AETN International, which markets the quality programming and proven success of The History Channel®, A&E Network® and The Biography Channel® globally. Through innovative local partnerships and affiliations, AETN International has expanded the presence of AETN channels and branded blocks around the world. With offices in New York and London, AETN International licenses AETN channels and sells its' branded program catalog to international broadcasters. AETN channels and programs are now available in more than 145 countries to over 230 million TV households.
In 1998, Davatzes created AETN Consumer Products, which develops brand extensions for Biography®, The History Channel®, and A&E Network. The division is comprised of the A&E Home Video label, the Direct to Consumer E-commerce unit and Licensing group, which together make up a portfolio of products and services that include DVD and Video, the E-store (ShopAETV.com), and The History Channel Club, as well as licensed products in publishing, games, music and other categories.
In 2004, Davatzes spearheaded the launch of History Channel en españolTM and The Military History ChannelTM, A&E Television Networks' newest channels. History Channel en españolTM features Spanish language programming that focus on Latino heritage and achievements as well as the Spanish language versions of signature series from The History Channel®. The Military History ChannelTM programming is dedicated exclusively to the vast array of military history.
In January 2005, Davatzes and his international team reached an agreement with FOXTEL, Australia's leading subscription television provider, to launch the Crime & Investigation NetworkTM in Australia. Crime & Investigation NetworkTM is the ultimate destination for viewers looking to unearth the real story behind the headlines of today and yesterday. Crime & Investigation NetworkTM opens the door to crime labs, police archives and courtrooms, providing a behind-the-scenes look at criminal investigations, probing unexplained mysteries and examining the lives of infamous murderers and outlaws.
Before joining A&E Network in December 1983, Davatzes was Senior Vice President, Group Executive, for Warner Amex Cable Communications, Inc., where he was responsible for four Qube Cable operating companies. He joined Warner Amex in 1980 as Senior Vice President, Administration & Human Resources. In 1981, he was promoted to Group Executive. Prior to joining Warner Amex, Mr. Davatzes was President of Intext Communications Systems, a diversified information services, publishing and technical training organization, where he served from 1978 until 1980. From 1965 to 1977, Davatzes was with The Xerox Corporation in various executive positions at the corporate and field operating levels and was promoted to Vice President of Sales and Marketing in 1975 for the Learning System Division.
A U.S. Marine Corps veteran, Davatzes is the recipient of the Marine Corps Historical Foundation Heritage Award for his support to the foundation. In June 2002, A&E Television Networks received the prestigious Global Television Outstanding Achievement Award from the Banff Television Foundation during the 23rd annual Banff Television Festival. In December 2000, Davatzes and The History Channel® were honored by the U.S. Navy Memorial Foundation with the "Lone Sailor" Award. In March 2000, the American Hellenic Institute honored Mr. Davatzes with The Hellenic Heritage Achievement Award during their annual National Public Services Awards ceremony. In November 1999, Mr. Davatzes was inducted into the Broadcasting & Cable Hall of Fame and, in 1998; the Greater New York Councils, Boy Scouts of America, honored him with the Good Scout Award. Davatzes was honored in 1996 by the Cable Television Public Affairs Association (CTPAA) with its annual President's Award. In 1995, he received a "Salute to Freedom" award on behalf of The History Channel® from the USS Intrepid Foundation and, in 1994; Davatzes received the Vanguard Award for Programming from the National Cable Television Association (NCTA). In 1989, Davatzes was awarded the "Chevalier des Arts et Lettres" by the French Government in recognition of the relationship between A&E and the French television industry.
Davatzes is a member of the Board of Trustees, St. John's University. He served on the Board of Directors and Executive Committee, NCTA from 1993 to 2006 He is a past member of The International Council of The National Academy of Television Arts & Sciences. Davatzes was a member of the Board for Cable In The Classroom from 1989 to 2006. Mr. Davatzes received a B.A. in 1962 and an M.A. in 1964 from St. John's University. He did postgraduate studies at New York University. In 1995 Mr. Davatzes received an honorary doctorate from St John's University. Mr. Davatzes and his wife live in Connecticut. They have two sons.