President
OWN TV Network & OTT Streaming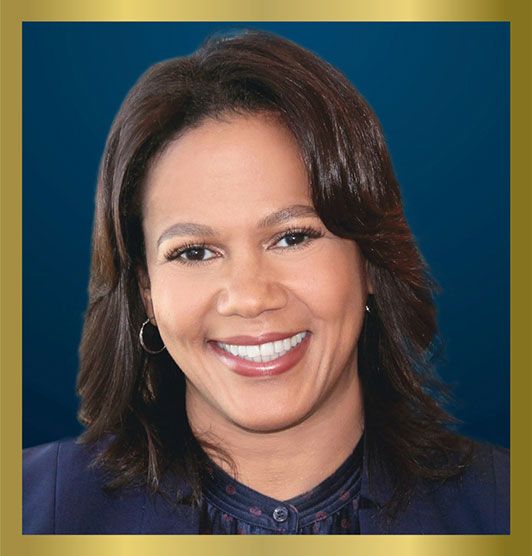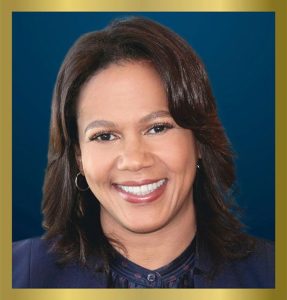 Tina Perry was enthusiastic about the entertainment industry long before she knew it was a business she could be a part of. Growing up in Oklahoma City, she says, "I was the kid whose parents would drop me off at the movie theater on Saturdays and pick me up at the end of the day." When she started college at Stanford, she says she had no idea how television was made; she just loved to consume it.
A college art history class introduced her to the notion that, "there are people who choose art as a career, and there are also people who help them get their work out into the world." She had long been interested in improving people's lives, and concluded that media was one of the best ways to accomplish her mission.
Perry's father owned Black barbershops in Oklahoma City, which inspired her own entrepreneurial urge. She decided to pursue a career on the business side of entertainment and media. A mentor advised her that law school would be a good way to prepare. "Technically, the whole [entertainment] industry is a negotiation," she was told. She attended law school at Harvard.
With no show business connections and college debt to pay off, Perry joined a New York law firm immediately after graduation, working on IPOs and governance matters for corporate clients. She kept networking and educating herself on the ins and outs of the entertainment industry, but it would take her a while to find a way in. Her patience was rewarded when she was hired to work in the legal department at VH1, "still doing deals and negotiating, but for ideas." She later transferred to MTV in Los Angeles.
Perry heard that Oprah Winfrey was hiring for a planned cable network, OWN. She joined OWN as VP of business and legal affairs in 2009. Creating a new network was both exciting and challenging. "None of the team had ever been part of a startup TV network before," she recalls, "so there were many leaps of faith made as we all figured out how to bring Oprah's vision to life, one step at a time." The network launched two years later.
In 2019, Perry was named president of OWN, with responsibility for all operational and creative areas of the network. A passionate advocate for the nuanced representation of Black women in media, Perry now also oversees OWN's digital division. Among her many accomplishments, she cites the 2020 OWN Your Vote Initiative, a nonpartisan get-out-the-vote campaign to empower and support Black women, as one of her proudest moments.
Perry believes creativity is at the core of the entertainment industry, and encourages everyone at OWN to think creatively and cultivate the ability to tell a story, no matter what their job may be. She takes great satisfaction in collaborating with creators "and creating an environment for them to share their stories with the world."