Managing Partner, InterMedia Partners, 2012 Cable Hall of Fame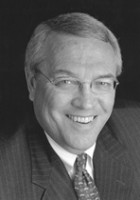 Leo Hindery, Jr. is Managing Partner of InterMedia Partners, a series of media industry private equity funds he founded in January 1988 and ran continuously until February 1997.
It was then that he was elected President and CEO of Tele-Communications, Inc. (TCI) and Liberty Media. In March 1999 TCI merged into AT&T, and he became President and CEO of AT&T Broadband until he resigned in November 1999.
In December 1999, Mr. Hindery was elected Chairman and Chief Executive Officer of GlobalCenter Inc., a major Internet services company, which in January 2001 merged into Exodus Communications, Inc. From 2001 until October 2004, he was Chairman and CEO of The YES Network which he founded to be the regional television home of the New York Yankees. In early 2005 he reconstituted InterMedia Partners.
Mr. Hindery is a member of the Council on Foreign Relations, Chairman of the US Economy/Smart Globalization Initiative at the New America Foundation, and Co-Chair of the Task Force on Job Creation and Trade. He is a member of the Board of Visitors of the Columbia School of Journalism and a Director of the Jesuit School of Theology of Santa Clara University, the National Bureau of Asian Research (NBR), the Paley Center for Media, and Teach for America.
In 1998, Mr. Hindery was named International Cable Executive of the Year and received the Joel A. Berger Award for his leadership in AIDS and HIV initiatives. In 1999, he was named Cable Television Operator of the Year and received from the National Cable Television Association its Distinguished Vanguard Award for Leadership. In 2005, he was recognized by the cable television industry as one of its "25 Most Influential Executives Over the Past 25 Years", and in 2010 he was named one of the "30 Individuals with the Most Significant Impact on Cable's Early History".
He is married to Patti Wheeler, Executive Vice President and Executive Producer of SPEED TV, and has a daughter from a previous marriage, Robin Hindery, who is a journalist.