Founder & Chairman, Discovery Communications, Inc., 2003 Cable Hall of Fame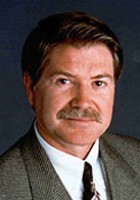 It seemed to me very obvious that after the creation of movie channels, after the creation of sports channels, news channels, that cable television would emerge with a documentary service. But it never came. So, in 1982, I decided if no one's going to create it, I would.
On June 17, 1985, John Hendricks launched the Discovery Channel to 156,000 subscribers in the United States. Since then, Mr. Hendricks has been the driving force behind Discovery's dramatic growth of global operations that currently reach 1.3 billion total subscribers in over 160 countries and territories.
The flagship network was originally called the Cable Education Network. The name of the network later changed to the Discovery Channel, but education remains a core component of Discovery's mission. Mr. Hendricks created the Discovery Channel as the first cable network in the United States designed to provide high quality documentary programming that engages people around the globe to explore their world and satisfy their natural curiosity.
Under Mr. Hendricks' leadership, Discovery's stable of networks now encompass over 90 networks of distinctive programming representing 25 network entertainment brands including TLC, Animal Planet, Travel Channel, Discovery Health Channel, Discovery Kids and Discovery Times Channel. Discovery's other properties consist of Discovery Education and Discovery Commerce, which operates 120 Discovery Channel Stores.
As one of the leading visionaries in the media industry, Mr. Hendricks has been honored with a Primetime Emmy Award and the Academy of Television Arts & Sciences highest honor, the Governors Award, for conceiving the TLC series, Great Books. Mr. Hendricks was the first corporate leader to receive the National Education Association's Friend of Education award for "innovations in education and technology and greatly expanding educational opportunity for America's schoolchildren." In 2003, Mr. Hendricks was inducted into the Cable Center Hall of Fame.
Mr. Hendricks serves on the Board of Directors of a number of nonprofit organizations including the American Film Institute and the National Cable and Telecommunications Association. Mr. Hendricks also serves on the Advisory Board of Lowell Observatory.
Previous to 1982, Mr. Hendricks founded and served as president of the American Association of University Consultants (AAUC), a private consulting organization, which specialized in television distribution, marketing and fundraising for educational programs and services.
Mr. Hendricks holds a B.A. in History (magna cum laude, 1973) and an honorary doctorate (1991) from the University of Alabama, Huntsville.