President and CEO, Discovery Communications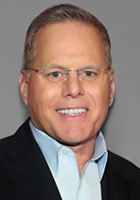 David Zaslav sets the strategy and oversees all operations for the company's global portfolio of premium nonfiction, sports and kids programming brands across pay-TV, free-to-air and digital platforms in more than 220 countries and territories. Under his leadership, Discovery began trading as a public company on the Nasdaq stock exchange in 2008 and, in 2014, became a Fortune 500 company.
Since Zaslav took the helm in 2007, Discovery has launched some of the fastest-growing cable networks in the U.S., including Investigation Discovery, Velocity, and OWN: Oprah Winfrey Network, and has expanded to reach 3 billion cumulative worldwide viewers.
Zaslav has diversified the company's nonfiction content offering with investments in kids in Latin America and sports in Europe, where he led Discovery's acquisition of Eurosport, Europe's leading provider of locally relevant, premium sports content. Under Zaslav's leadership, Eurosport became home to the 2018-2024 Olympic Games across Europe.
He has expanded Discovery's audiences across screens through over-the-top offerings Eurosport Player and Dplay, as well as the GO portfolio of TV Everywhere apps in the U.S. Most recently, he led Discovery's investment in Group Nine Media, a new digital content holding company, as well as a partnership with MLB Advanced Media's BAMTech to create new digital technology provider BAMTech Europe.
In 2016, Zaslav furthered Discovery's purpose-driven mission with the launch of the company's latest global conservation initiative, Project C.A.T.: Conserving Acres for Tigers.
Prior to joining Discovery, Zaslav had a distinguished career at NBCUniversal, where he was instrumental in developing and launching CNBC and also played a role in the creation of MSNBC.