Ex-Vice President Technology Operations, HBO, 2006 Cable Hall of Fame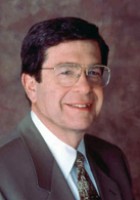 When I was hired at HBO, it was mainly a programming and marketing company, not a technology company, but HBO is supportive of finding technology innovation and using it to business advantage, and that's made it a lot of fun.
Bob Zitter is executive vice president, Technology Operations, and chief technology officer, for Home Box Office. He is responsible for the company's technology interest worldwide, overseeing distribution, origination, production operations and engineering. In addition, he oversees HBO's new technology planning and was responsible for HBO's pioneering introduction of digital compression technology in 1992, the development and launch of HBO HDTV in 1999, and the technology aspects of HBO on Demand. Zitter was also one of the founders of HBO's businesses in Latin America, Asia and Europe.
Zitter joined HBO in l98l as director of Network Operations. In 1983 he was named vice president, Network Planning. In this post, he was responsible for overseeing the roll-out of HBO's nationwide satellite scrambling program as well as acquiring the company's satellite capacity. In 1984, he was named vice president of Network Operations responsible for the operation and implementation of HBO's distribution and transmission facilities. Zitter became senior vice president of Technology Operations in 1991.
Before joining HBO, Zitter was a cable operator and broadcaster with Schurz Communications, Inc. based in the mid-west, and previously supervised network operations for ABC-TV in New York.
Zitter is a recipient of the NCTA's Vanguard Award for outstanding leadership in science and technology. He is a director of The North American Broadcasters Association and serves on the Television Committee of the Consumer Electronics Association and the Technology Advisory Council for CTAM and The Cable Center. He is past president of the Maryland-Delaware Cable Association.
Zitter has a BA degree from Colgate University and an MBA from Frostburg State College in Maryland.