Chairman and CEO, MTV Networks, 2006 Cable Hall of Fame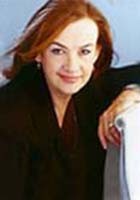 I always think of music and social responsibility in the same sentence, and still believe music is a way to a better life.
Judy McGrath is the Chairman and CEO of MTV Networks, a position she has held since July 2004. Prior to that appointment, she was the MTV Networks Group President.
She currently oversees the management and operation of MTV Networks' 121 channels, which reach more than 44 million households worldwide in 169 countries and in 23 languages. The company's portfolio of channels includes MTV, MTV2, VH1, Nickelodeon, Nick at Nite, Comedy Central, CMT, TV Land, Spike TV, Logo, VH1 Classic, mtvU and the 13-network Digital Suite. Ms. McGrath manages all of the company's multiplatform efforts, as well as MTV and Nickelodeon Films, MTV Networks International, and all of the company's consumer product and digital businesses.
Judy has held a succession of positions at MTV Networks since the launch of MTV. Under her direction, MTV has grown from a maverick cable channel to a maverick multi-platform, global brand that has come to symbolize a culture, a style, an attitude and a vibrant musical landscape. From the beginning, she helped MTV bring the creativity of music, with its passion, originality and energy, to television. For six straight years, MTV was named "The World's Most Valuable Media Brand" according to Business Week and Interbrand's "2005 World's Most Valuable Brands Study". From fashion, lifestyle and sports to attitudes, politics and trends, only MTV offers what is consistently fresh, honest and groundbreaking across a variety of linear and on-demand screens. She and her team have developed programs and events that have become cultural landmarks to young people everywhere, including the MTV Video Music Awards, the MTV Movie Awards, Laguna Beach , Real World , Total Request Live, Punk'd, The Newlyweds , Jackass, Pimp My Ride , MTV News, Making The Band 3, and The Osbournes.
Also under her direction, VH1 has developed into a premium brand with series like I Love the '80s, The Surreal Life , Hogan Knows Best , The Fabulous Life Of and long-running, award-winning Save the Music campaign. CMT is enjoying its record viewership as the new home to the Miss America Pageant and the record-setting CMT Flameworthy Awards and Crossroads.
MTV2, now in more than 60 million homes, reflects the way its young male 12-34 audience consumes media. The look and feel of the network is fast-paced, multitasked, and predominantly inspired by the internet and the world of video games. Music fuels the core of the programming at MTV2, presenting the best from the worlds of cutting edge hip-hop and rock through signature music programming such as the $2BILLconcert series, Sucker Free Sunday, Subterranean and Headbangers Ball.
Consistently recognized as an inspiring and creative leader, Judy has always maintained a passionate commitment to developing pro-social initiatives at the channels. Among the programs she has championed are the Peabody Award-winning Choose or Lose campaign, as well as the Emmy award-winning Fight For Your Rights series, including "Take a Stand Against Violence", "Take a Stand Against Discrimination", and "Protect Yourself", an AIDS Awareness campaign on MTV. Throughout her career, Judy has worked tirelessly to raise the consciousness of viewers, address their issues in a meaningful way and facilitate/empower audience involvement.
A member of the MTV family since its first days, Judy joined Warner Amex Satellite Entertainment Company (WASEC), MTV Networks' predecessor company, in 1981 as Copywriter, On-Air Promotions, MTV and made her mark with contests like "Devo Goes Hawaiian" and "One Night Stand with Journey." She subsequently moved up the ranks and became Editorial Director, MTV; Executive Vice President and Creative Director, MTV; and then President, MTV. Before joining the company, Judy held positions as Copy Chief of Glamour magazine and Senior Writer for Mademoiselle magazine.
Ms. McGrath is on the board of the New York City Ballet, the McCarton School and Rock the Vote, and serves on the advisory board of LifeBeat. She has been honored by GLAAD and the Harlem Children's Zone, and in 2003, she was named Humanitarian of the Year by the T.J. Martell Foundation. At the 2004 Promax & BDA conference she received the Television Century Award, which recognizes broadcasting's elite for their contributions to building brands.