Chairman, Starz Entertainment Group LLC, 2003 Cable Hall of Fame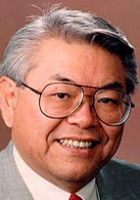 What I like most about the cable industry is it is still a collection of good people. It is not an organization. You have all kinds of egos and different agendas but when there is a threat or there is a need, the industry unites and things could happen very nicely.
Since 1972, John J. Sie has made major contributions in all segments of the cable industry: technology, public policy, system operations and programming. Sie is a Chinese native who left his homeland during the Communist Revolution in 1949 at the age of 13. His education and expertise are diverse: electrophysics, aerospace, cable operations, technology and programming.
In 1993 and 1994 respectively, Sie launched Starz and the Encore channels, opening a new revenue stream for Hollywood studios. The thematic packaging of library and first-run movies was subsequently launched by several other premium services, validating the Sie's packaging strategy. In 1999, Sie negotiated the first major studio contracts (with Disney and Sony) that recognized the interests of the studios, the cable programmer (Starz Encore Group), and the cable operator in new broadband platforms. The studios granted, for the first time, a premium service provider broad subscription video-on-demand rights (SVOD). Many believe SVOD will be the next big revenue generator for the cable industry.
In the 1970s, Sie was an early pioneer in two-way interactive cable technology and advanced pay-TV delivery systems, for which he was awarded NCTA's Vanguard Associates Award in 1982. In the late 1980s, Sie worked with Congress, the FCC and the technical community to use processed digital technology as the HDTV standard against a strong broadcast lobby that was pushing hard for the analog alternative. The Japanese government and Japanese consumer electronics companies had poured billions of dollars to develop and promote an analog standard (MUSE) worldwide. Sie presented technical and public policy papers arguing that a national policy for HDTV must be 100 percent digital. While he was widely criticized for his "impossible dream," he persevered. On the last day of the HDTV standard application deadline, General Instrument (now Motorola) submitted the only all digital standard, ushering in the digital revolution.
In 1984, Sie was among the first to renegotiate economically unviable cable franchise agreements in major cities. During the franchising frenzy of the late 1970s and early 1980s, cities extracted huge unrelated economic burdens from franchise applicants, making it impossible for urban cable systems to be viable. Sie renegotiated with Pittsburgh, making the renegotiated franchise a model for the Cable Act of 1984. The Act enabled major city franchises to be financially viable and subsequently built.
Sie was also the first to propose new cable-exclusive programming, which he labeled "punch thru" programming that could rival broadcast network's ratings. He first formulated a Sunday Night NFL package, leading to ESPN's inaugural cablecast of Sunday Night NFL. This remains one of cable's highest rated programs.
Sie continues his trail of innovation with his latest deployment of Subscription Video-on-Demand (SVOD) for digital premium services. He foresees SVOD as the next big incremental revenue generator that will permit cable operators to repatriate $8 billion per year of home video rental revenues.