Founder, Prime Cable , Chairman, Prime II Investment, 2009 Cable Hall of Fame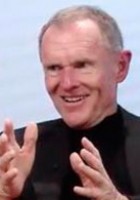 Mr. Hughes, a native of Ponca City, Oklahoma received his BS in Chemical Engineering at the University of Oklahoma in 1958. He moved to Austin in 1962 following his graduation with an MBA from the Harvard Business School. He was employed by a venture capital company, Texas Capital Corporation, serving as Vice President until 1968.
Hughes left Texas Capital in 1968 to help Jack Crosby and Fred Lieberman form a new venture, Communications Properties, Inc. He served as VP – Finance until 1974 at which time he became President. Communications Properties grew to be the 7th largest cable TV company in the United States at which time it was sold to the Times Mirror Corporation in 1979.
Later in 1979, Hughes founded a new cable TV company, Prime Cable Corp. serving as Chairman and CEO. Prime's goal was to become a significant cable TV operator with a particular emphasis on major metropolitan markets. By 1989, Prime had assembled cable TV properties in Atlanta, Houston, Chicago, Las Vegas, and Anchorage, Alaska. Later another major complex was acquired in the Washington, D. C. suburban area. By 1995, Prime had become one of the eight largest companies in the cable television industry with over one million subscribers in six states. Commencing in 1997, Prime began an orderly disposition of its properties to other major cable television operators. These sales were concluded in 2000.
Mr. Hughes previously served as Director and Board Chairman of the National Cable Television Association in 1978-79. He also was a founder and Director of the original C-SPAN board in 1978. He currently serves on the board of directors of Aloha Partners, Diamond Ventures and Prime II Investments. He serves on several nonprofit boards including the National Museum of Wildlife Art, the Foundation for Entrepreneurial Excellence, the Executive Committee of the College of Engineering, University of Oklahoma, and Teton Pines Country Club (Jackson Hole, Wyoming).
Mr. Hughes presently serves as Chairman of Prime II Investments. He and his wife Gail reside in Austin, Texas.