President & CEO, NCTA — The Internet & Television Association
Former Chairman, Federal Communications Commission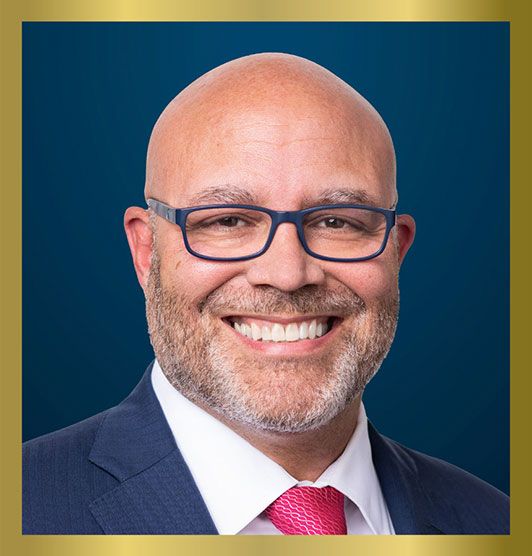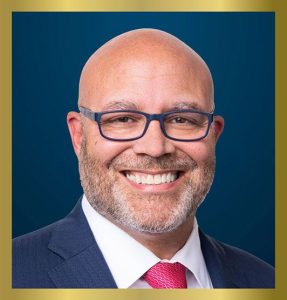 "Life finds you sometimes." Michael Powell is reflecting on the path that led him to positions at the top of the U.S. communications landscape. Born while his father, future Secretary of State Colin Powell, was serving in Vietnam, Powell grew up in the military and attended William & Mary on an ROTC scholarship. At 24, while on a training mission with the 2nd Armored Cavalry Regiment in Germany, a catastrophic jeep accident set him in a new direction.
Hospitalized at Walter Reed for a year to recover from his severe injuries, Powell was told the military career he had dreamed of was no longer possible. He believes the accident was, "probably the most important thing that ever happened to me. It taught me the importance of cherishing life, forging relationships, and what really matters." Thanks to a strong support system, Powell says he never felt hopeless. "My very best friend came to the hospital every night. I married her three months after I got out."
Powell went to work at the Department of Defense, and to law school at Georgetown. He served on the Court of Appeals and at a private law firm, and then joined the Department of Justice as chief of staff with the Antitrust Division.
He had a long-standing fascination with communications technology, and became interested in the policy side of the business in private practice and then at DOJ when telecom mergers were underway. He was involved in the implementation of the Telecommunications Act of 1996 – the first major overhaul of telecom law in more than 60 years. In 1997, President Clinton nominated Powell for an open seat on the Federal Communications Commission. In 2001, President Bush named him chairman.
Powell's tenure at the FCC gave him what he calls a "front row seat at the revolution" as the world of communications underwent radical change. As chair, he worked to build a flexible bureaucracy. He says his proudest administrative accomplishment was building FCC University, which offered courses and lecture series taught by the most celebrated experts for the 2,000-member commission staff.
At the FCC, Powell developed a special appreciation for the cable industry. Five years after he left the commission, NCTA approached him with its top job. As its leading spokesperson, Powell finds, "there's a great deal of integrity, a sense of history, and pragmatism in the industry that allows us to represent members in an honest, forthright way… They're also shockingly innovative."
Powell believes in "optimism as a force multiplier. Work should be joyous." He encourages the next generation of industry leaders to keep innovating and to "stay principled, have a moral compass. Don't compromise your integrity in a world that loves to reward people for doing so…. The country needs leaders to help solve problems."