Former CEO , American Television & Communications Corporation, 2004 Cable Hall of Fame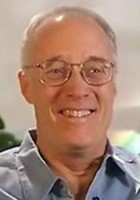 The idea was that if you clustered yourself (geographically), you could sell advertising in direct competition with the other media.
Trygve Myhren is president of Myhren Media, Inc. (Denver and Vail, CO) a private investment firm concentrating in media, telecommunications and software and other enabling technology. He is a special limited partner of Megunticook Partners, LLC, which manages early stage venture funds. Mr. Myhren also serves on the boards of Advanced Marketing Services (MKT, LaJolla, CA) and Dreyfus Founders Funds (Denver, CO).
From 1990 to 1996, Mr. Myhren served as president of Providence Journal Company (PRJ), which owned and managed the Journal-Bulletin newspapers, 14 broadcast television stations, cable television systems with 800,000 subscribers, a number of programming networks for multi-channel delivery systems and significant positions in other programming, interactive and multimedia ventures. He served concurrently as CEO of King Holdings, an owner and manager of broadcast and cable television properties, a subsidiary of the Providence Journal Co. In late 1995, Providence Journal merged its cable television subscribers – Colony, Copley/Colony, King Video and Palmer – into Continental Cablevision, Inc., and in 1996 arranged the sale of the remainder of the Company to A.H. Belo Co., of Dallas.
During Mr. Myhren's tenure, the value of stock in The Providence Journal Company quadrupled.
From 1975 until 1988, Mr. Myhren was employed in Denver by American Television and Communications Corporation (ATC), the cable television subsidiary of Time, Inc. (now Time/Warner Cable), where he served as chairman and chief executive officer from 1981-1988. During this period, ATC revenues increased from $60 million to $1.5 billion and, during 1986, the company conducted a successful public offering.
Mr. Myhren served as chairman of the National Cable Television Association (NCTA) in 1986 and 1987 and on its executive committee from 1981-1991. He received the cable industry's premier achievement award, the Distinguished Vanguard Leadership Award, in 1988. Myhren also co-founded CTAM, the industry's marketing and programming organization, and served as its president in 1978 and 1979 and received its Grand Tam Award (1986) and One-of-a-Kind Award (1994). Mr. Myhren organized the first serious link between the advertising industry and cable and he co-founded six cable networks, with Food Network and Northwest Cable News being the most recent.