Senior Vice President, NCTA, 2007 Cable Hall of Fame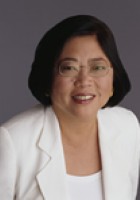 Barbara York is Senior Vice President, Industry Affairs at NCTA which is the principal trade association for the cable television industry. York is responsible for planning and execution of the annual NCTA Convention and Exposition – the largest convention for the cable industry. Her department also provides support for NCTA special events as well as other industry-wide events such as the annual Kaitz Fundraising Dinner and the Leaders in Learning Awards.
York joined NCTA in 1981 as Vice President, Administration. In 1984, she left to serve as Vice President of Corporate Relations and Administration for NABU: The Home Computer Network. She returned to NCTA in 1985 as Vice President for Industry Affairs. From 1994 to 1998, in addition to her Industry Affairs responsibilities, she also served as Executive Director of the National Academy of Cable Programming which conducted the annual National and Local CableACE Awards; and from 2000 to 2005, she also served as Chief Administrative Officer for the association.
Prior to joining NCTA, York was Director, Media Relations and Internal Affairs for the Grocery Manufacturers of America which is the major trade association for the food and grocery manufacturing industry.
York currently serves on the Board of Directors for The Cable Center. She has also served on Board of Directors of CTAM and on the Board of Trustees for Trinity University in Washington, D.C.
In 2007, York was inducted into the Cable Center Hall of Fame, the Cable Television Pioneers and was named Cable TV Executive of the Year by Television Week. In 2006, she received the NCTA's President's Award. She was also recognized in the 2002 class of Wonder Women by Multichannel News and Women in Cable & Telecommunications.
She is a 1972 graduate from Trinity College in Washington D.C.