President, Advance/Newhouse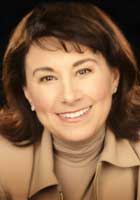 Bergman is president of Advance/Newhouse companies where she focuses on corporate development and strategic partnerships. Bergman has over 25 years of experience as an operator, investor and advisor to technology companies, where she has focused on mobile, data and video communications, information technology and data services, advanced advertising, and emerging technologies centered on reimagining and improving the customer experience.
Previously, President of Bright House Networks, Bergman was one of the original Bright House Networks founders; who together led the company to become the sixth-largest cable operator in the United States, with 8,500 employees, 2.5 million customers, and over $4B in annual revenue.
Bergman presently sits on the corporate board of publicly held Visteon Corporation and privately held 1010data, Mediamorph and Black & Veatch. As a board member at the University of Rochester, she remains closely connected to her alma mater. In addition, she is a board member of Adaptive Spirit, the Cable Center and One Revolution. She is also a longstanding member of the FCC Technological Advisory Council (TAC), and a part-time Adjunct Professor at Syracuse University.
Bergman is an avid skier and also enjoys running, swimming, cycling, and hiking. Her real moments of brightness derive from her role as a wife to her husband, Neal, and a proud mother of their three wonderful daughters, Rebecca, Dori and Allie.