A television drama series; David Chase, creator; HBO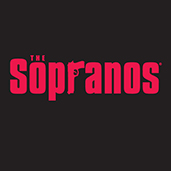 Created by David Chase, The Sopranos premiered on HBO in January 1999 and concluded in June 2007. Revolving around the family of New Jersey-based Italian-American mobster Tony Soprano (James Gandolfini), the drama series portrays the difficulties he faces as he tries to balance the conflicting requirements of his home life and his business. The show features Tony's family members, colleagues and rivals in prominent roles and story arcs, most notably his wife, Carmela (Edie Falco), psychiatrist, Jennifer Melfi (Lorraine Bracco), and protégé, Christopher Moltisanti (Michael Imperioli), as well as others. The Sopranos' controversial final episode is still being debated today, nearly ten years later.
The Sopranos was much-discussed and dissected by fans and critics alike from start to finish. After its HBO run, the series went into syndication and has been broadcast in the U.S. and all over the world. The Sopranos raised the bar for cable and network TV, paving the way for many of today's award-winning series.
The Sopranos is regarded as one of the greatest television series of all time and won a multitude of awards, including Peabody Awards for its first two seasons, 21 Primetime Emmy Awards and five Golden Globe Awards. It was nominated for the outstanding drama series Emmy throughout its entire run, and in 2004 became the first cable series to win that honor. In 2013, the Writers Guild of America named The Sopranos the best-written TV series of all time, while TV Guide ranked it the best television series of all time.