Founder and Former Chairman, Viacom International, 2006 Cable Hall of Fame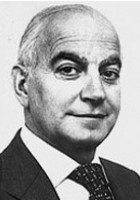 Ralph M. Baruch was a founder of Viacom International Inc. He served as its President and Chief Executive Officer from 1971 to 1983, as Chairman and a member of the Office of the CEO from 1983 until July 1987, and for many years served as a consultant to the company.
Mr. Baruch began his communications career in radio and joined the DuMont Television Network in 1950. He moved to CBS in 1954, progressing from Account Executive to the position of CBS Group President, prior to the inception of Viacom.
In 1971 Viacom was spun off from CBS and began as a very small organization. During Mr. Baruch's tenure Viacom acquired cable television systems, initiated Showtime, The Cable Health Network (now Lifetime), purchased radio and television broadcast stations and entered television production and distribution. In later years under his tenure, Viacom acquired from Warner Communications (now Time-Warner) MTV, Nickelodeon, The Movie Channel, VH-1, and bought back the half of Showtime which had previously been sold to Warner.
Mr. Baruch has served as vice chairman of Carnegie Hall. He is a member of its Executive Committee and serves as a member of various committees of the Board of Trustees of the Hall.
Mr. Baruch is a Trustee of Lenox Hill Hospital and chairs its Development and Public Relations Committee, and was a Trustee of the Museum of Television and Radio, for which organization he served as the Co-Chairman of its New York Campaign for its new Museum building.
Mr. Baruch is a member of the Board of Thirteen-WNET, its Executive Committee, and chairs its Development Committee.
Mr. Baruch is a co-founder, immediate past Chairman and Chairman Emeritus of the National Academy of Cable Programming. He received the Academy's first "Governor's Award," recognizing his contributions to the development of cable programming.
Mr. Baruch is past-President of both the International Radio & Television Society and its Foundation. In 1985 the IRTS honored Mr. Baruch with its Gold Medal — one of the most prestigious awards in communications — for his outstanding contributions to the industry.
Ralph Baruch is a founder and a Fellow of the International Academy of Television Arts & Sciences. In 1998 Mr. Baruch was elected Chairman of the International Academy Foundation. In 1999 he was awarded an Emmy by the Academy.
A former director and member of the Executive Committee of the National Cable Television Association, (now the National Cable & Telecommunications Association), Mr. Baruch served for seven years as Chairman of an NCTA committee instrumental in the passage by Congress of the Cable Act of 1984. He is a co-founder of C-Span, and has often testified before regulatory agencies and committees of the Senate and House. He has also served as Chairman of the NCTA's Pay Cable Committee, instrumental in removing industry restrictions.
Mr. Baruch has received the cable television industry's highest honor, the Vanguard Award, three of the NCTA's President's Awards, and its Chairman of the Year Award.
Under President Reagan, Mr. Baruch served for seven years as Chairman of the USIA's Television Communications Board of Advisors.
In 1988 Mr. Baruch served as a Senior Fellow of the Freedom Forum at Columbia University.
In 1992 Mr. Baruch was elected to the Broadcasting/Cable Hall of Fame, honoring Excellence in the Fifth Estate.
In 1994 Mr. Baruch was honored with a special award from the International Academy of Television Arts and Sciences in recognition of his outstanding contributions to international television.
Mr. Baruch was appointed in 1994 as a member of the New York City Cultural Affairs Advisory Commission by former Mayor Rudolph W. Giuliani.
In 1999, Mr. Baruch was awarded an Emmy from the International Academy of Television Arts & Sciences.
Mr. Baruch was educated in France, is married to the former Jean Ursell de Mountford, has four grown daughters, and resides in New York City and Bedford Hills, New York. He is currently at work on his autobiography.