Chairman and CEO, Showtime Networks, Inc, 2009 Cable Hall of Fame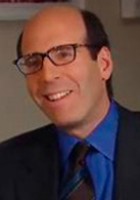 Matthew C. Blank, in a career spanning more than three decades, has made a significant and indelible mark on the cable television industry. Matt has been with SHOWTIME since 1988, assuming the position of Chairman and CEO in 1995. Before joining SHOWTIME, he worked for HBO where he began his cable career in 1976.
During Matt's tenure at SHOWTIME, he has helped transform the network into one of the most successful cable channels in the industry. SHOWTIME's current slate of critically-acclaimed series includes THE TUDORS, WEEDS, DEXTER, CALIFORNICATION, THE UNITED STATES OF TARA, TRACEY ULLMAN'S STATE OF THE UNION and, coming in June, NURSE JACKIE starring Edie Falco.
SHOWTIME has also made a name for itself in the sports world with SHOWTIME Championship Boxing, having staged some of the most memorable events ever. Recently, SHOWTIME became the first premium network to televise the highly popular sport of mixed martial arts, and has also teamed up with CBS to bring SHOWTIME viewers the acclaimed series, INSIDE THE NFL.
Active in numerous industry organizations, Matt serves on the Board of The Cable Center and the NCTA, and has received numerous awards, including three NCTA Vanguard Awards, CTAM's Grand Tam Award, and Cable Positive's Joel A. Berger Award. Most recently, Matt was inducted into Broadcasting and Cable Magazine's 2008 Hall of Fame.
A strong believer in giving back to the community, Matt has been a Trustee of the Harlem Children's Zone for 16 years. He also serves as a Trustee of the Museum of the Moving Image, and is a member of the Board of Directors of the Creative Coalition and PENCIL (Public Education Needs Civic Involvement in Learning).
Matt is a graduate of the University of Pennsylvania's Wharton School of Business, and holds an M.B.A. from Baruch College. He resides in New York City with his wife, Susan McGuirk, and their children, Meredith and Gordon.