Former SVP & GM, HBO-Atlanta, Co-Founder, CTAM, 2002 Cable Hall of Fame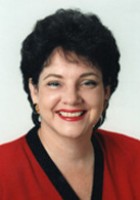 I think that's one of the things that makes this industry truly great the camaraderie that it has. It's like no other that I've certainly come into contact with. Through those two organizations (CTAM and WICT) there have been bonds built between people that have served them very, very well in their business careers.
During 23 years as an executive with HBO, Sermersheim built and maintained a highly respected affiliate relations, sales and marketing team in the Southeast. She began in cable as Marketing Director for Telesis, a Midwestern MSO. Throughout her career on both the operating and programming side of cable, she has given extremely active service to numerous industry organizations and activities. She is credited with founding WICT and serving as its first president and was also a co-founder of CTAM. While serving for years an officer or director of both organizations, she was instrumental in developing many of their programs and activities. Sermersheim is widely recognized as a strong role model for women and a champion of cable television marketing.
Sermersheim is currently Secretary and a member of the executive committee of the Board of Directors of the Cable Center. She has received numerous industry awards during her career including the NCTA Vanguard Award in 1980, WICT's Woman of the Decade Award, the President's Award from CTAM in 1982 and it's One of a Kind Award in 1996. WICT has also honored her for her leadership and dedication to the organization by naming an award in her honor which recognizes past WICT national board members who have shown continued support and leadership to the organization, and by naming her it's 1999 Annual Gala Honoree.